This is a guest post from Laura at Heart of Manga.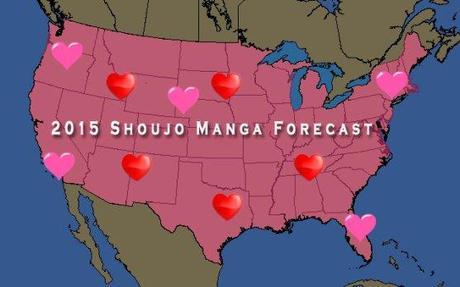 Hey shoujo fans!
It's always nice to hear when a new series is licensed but it's hard to keep up with all the announcements throughout the year. Well, here's a little cheat sheet for you for 2015. As of this week, these are the shoujo license announcements for this coming year.
Viz Shojo Beat
The largest contribution is coming from Viz media's Shojo Beat imprint. We've already seen their first release in January, but there are many more to come.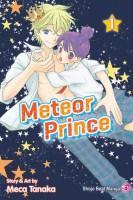 Meteor Prince – Meca Tanaka
January 6
"Strange accidents always seem to happen around Hako Natsuno – so much so that she's been dubbed "The Queen of Bad Luck." It's hardly surprising then that a naked alien prince falls from the sky to tell her that out of all the girls in the universe, he's come to Earth to mate with her. Does this mean Hako's luck has changed, or…?"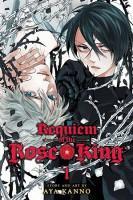 Requiem of the Rose King – Aya Kanno
March 10
"Richard, the ambitious third son of the House of York, believes he is cursed, damned from birth to eternal darkness. But is it truly fate that sets him on the path to personal destruction? Or his own tormented longings? Based on an early draft of Shakespeare's Richard III, Aya Kanno's dark fantasy finds the man who could be king standing between worlds, between classes, between good and evil."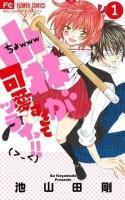 So Cute It Hurts!! – Go Ikeyamada
June 2
"The Kobayashi twins, Mego and Mitsuru, were named after historical figures, but only Mego has grown up with a taste for history. So when Mitsuru is in danger of losing his weekends to extra history classes, he convinces his sister to swap clothes with him and ace his tests! After all, how hard can it be for them to play each other?"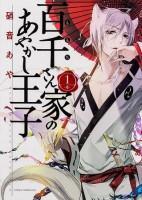 The Demon Prince of Momochi House – Aya Shouoto
July
"On her sixteenth birthday, orphan Himari Momochi inherits her ancestral home that sits on the border between the human and spiritual worlds. As the appointed guardian of the house, Himari must prevent demons from passing through into the human realm. But when she arrives, she finds a squatter has already moved in. A boy has taken over her role and refuses to leave!"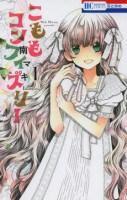 Komomo Confiserie – Maki Minami
September
"As a little girl, Komomo Ninomiya delighted in picking on Natsu Azumi, the son of her family's pastry chef. Ten years later, when the family fortune is lost and she has no place to live, Komomo encounters Natsu again in her hour of need. Now that Natsu is a master pastry chef in his own right, he'll help Komomo—but only if she works for him at his new confiserie!"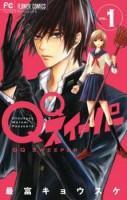 QQ-Sweeper – Kyousuke Motomi
October
"Kyutaro Horikita, the tall, dark and handsome cleaning expert of Kurokado High, is about to meet a sleeping maiden at the school: transfer student Fumi Nishioka! Fumi's going to learn how to rid the school of nasty spirits with Kyutaro's help, and her heart will surprisingly be "cleansed" too…!"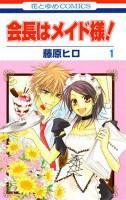 Maid-Sama – Hiro Fujiwara
November
"As if being class president of a predominantly male high school wasn't hard enough, Misaki Ayuzawa has a major secret—she works at a maid café after school! How is she supposed to keep her image of being ultra smart, strong and overachieving intact once school heartthrob Takumi Usui discovers her double life?!"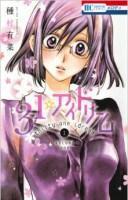 Idol Dreams – Arina Tanemura
November
"At age 31, office worker Chikage Deguchi feels she missedher chances at love and success. When word gets out that she's a virgin, Chikage is humiliated and wishes she could turn back time to when she was still young and popular. She takes an experimental drug that changes her appearance back to when she was 15. Now Chikage is determined to pursue everything she missed out on all those years ago—including becoming a star!"
Nice, right? That's quite a few new titles. As a shoujo-holic I think I'm most anticipating the rescue of Maid-sama. But I almost jumped up out of my seat during class when I saw the announcement for QQ Sweeper by Kyousuke Motomi on Friday. OMG! I LOVE her series and QQ Sweeper is VERY interesting. I've been keeping up with it in Betsucomi. I also am really thrilled we are finally getting a title by Go Ikeyamada since her work is always comical and entertaining. Of course more Aya Kanno, Maki Minami, Arina Tanemura and Aya Shouoto doesn't hurt either!
Yen Press
Onto the next publisher. Yen Press is bringing us 4 new titles. I'm most excited about the rescue of Emma that is also going to happen this spring.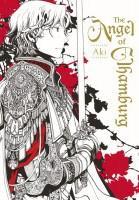 Angel of Elhamburg – Aki
March 24
"High King Madeth and his dear friend, the knight Lalvan… By all appearances, the ties that bind the two men are made of the sternest stuff, but in truth their friendship has always struck a most delicate balance. With the arrival of Lady Prima and then her newborn son, Perseus, the precarious harmony between Madeth and Lalvan crumbles. And years later, when the young Perseus, harboring questions about his birth, seeks out Lalvan, will the repercussions be much greater than a friendship lost?
A lone angel, its eyes replete with sadness, watches the tragedy unfold…"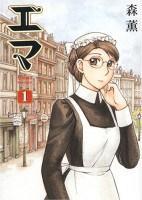 Emma – Kaoru Mori
May 19
"Calling upon his inimitable former governess one day, young aristocrat William Jones is startled to find his knock on her door answered by an astute, bespectacled maid—Emma. From that moment forward, the two are drawn to each other and slowly but surely grow ever closer. But as the love between Emma and William builds, so too do the obstacles that threaten to keep them apart. For in Victorian London, some things are simply not done, and marrying outside of one's social class just happens to be one such taboo! Set against a backdrop of Victorian England that comes to life with painstaking detail, Kaoru Mori's Emma is a period classic that is not to be missed!"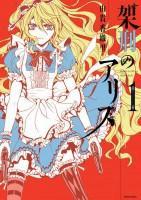 Alice in Murderland – Koari Yuki
June 23
"The Mad Tea Party… To members of the elite house of Kuonji, a clan whose name has incredible pull all over the world, this monthly gathering is the only long-standing (not to mention mandatory) family tradition. But one such family reunion brings with it some unexpected and horrific news for the nine Kuonji siblings, and it comes straight from the lips of their mother Olga. To become the next head of their illustrious family, the siblings must fight each other to the death! As chaos erupts, Stella, the fourth daughter, loses it and suddenly a whole new Stella, complete with blonde hair and blue dress, comes out to play?!"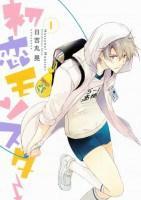 First Love Monster – Akira Hiyoshimaru
July 21
"When fifteen-year-old Kaho Nikaidou leaves her sheltered home to start life anew in a Tokyo high school dormitory, the last thing she expects is to nearly get hit by a truck! Saved in the nick of time by a handsome stranger, Kaho falls head over heels for him and, after finally tracking him down, boldly confesses her feelings. Turns out Kaho's mystery savior, Kanade, is the son of Kaho's new landlord! The handsome object of Kaho's affection agrees to go out with her, but her newfound bliss is short-lived when it turns out that her new boyfriend…is a fifth-grader?!"
Awkward – Svetlana Chmakova
July 21
(no official art yet)
"Penelope—Peppi—Torres, a shy new transfer student, wants nothing more than to fit in and find a place among her fellow artistically inclined souls. The last thing she wants is to stand out. So when she bumps—literally—into quiet, geeky, friendly but friendless Jamie Thompson and is teased as the "Nerder's Girlfriend," Peppi's first embarrassed instinct is to push him away and run. Though she later feels guilty and wants desperately to apologize for the incident, Peppi always ends up chickening out. She has no reason to speak to him anyway, until she ends up bumping—figuratively and continually—into Jamie again! Will these two opposites ever see eye-to-eye, let alone become friends?"
Of all of these titles I'm most interested in Chmakova's new story. I really love her Dramacon series, so I look forward to this new romance from her. I'm kind of torn about First Love Monster. It falls into the shotacon aspect of shoujo, with the high school girl dating an elementary schooler, but then again the visuals don't look it. I'll have to give the first couple books a shot.
Kodansha USA
Then we have a few new titles from Kodansha USA. Most surprising was the license of L-DK by Ayu Watanabe.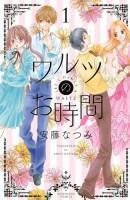 Let's Dance A Waltz – Natsumi Ando
April 7
"When Hime Makimura was young, her mother told her that she could be like a princess someday. Now that Hime is in middle school, overweight and unpopular, life is a cruel disappointment. Tango Minami is a popular high school boy who hides his job as a ballroom dance instructor to maintain his image. But when Tango's mom urges Tango to take Hime as a student, everything gets turned upside down! Will Tango's classmate find out about his embarrassing job?! And will Hime find the self-confidence needed to be like a princess on the ballroom floor?!"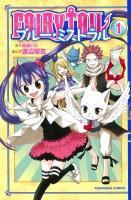 Fairy Tail – Blue Mistral – Rui Watanabe
Fall
"Fairy Tail: Blue Mistral stars Wendy Marvell, fan favorite member of the Fairy Tail guild. This new shoujo manga by Rui Watanabe tells the story of Wendy's life before she joined Fairy Tail."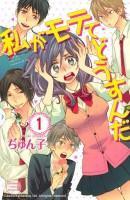 Kiss Him, Not Me – Junko
Fall
"Kae is a normal, everyday high school girl with a secret – she's a fujoshi, a fan of yaoi manga, who has fantasies about the boys in her school making out with each other. When the death of her favorite character causes stress-induced rapid weight loss, she becomes the object of those same boys' affections. What can she do when she'd rather they kissed each other instead of her?"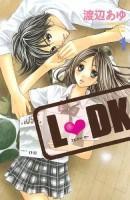 L-DK – Ayu Watanabe
October
"Shusei is the high school's resident "prince" and has a reputation of coldly turning down any of his suitors. Aoi's best friend is rejected by Shusei, cementing Aoi's disdain for him. However, when Shusei's apartment burns to the ground, the two end up rooming together."
I usually like Natsumi Ando so Let's Dance the Waltz will get a chance to prove it's interesting. Fairy Tail Blue Mistral will be a great addition to the shoujo shelves, especially for fans of Fairy Tail, but I think it will be a cute series for younger girls as well. I've read the first 8 chapters of Kiss Him, Not Me on Crunchyroll, and it's got plenty of humor. I'm not a fujoshi – a Boys Love manga lover – but the girl's geeky personality is very relatable to readers. L-DK is the series I will definitely be picking up. Of all the series being released this year, it has the best aspects of slice of life, dramatic high school romance that I like to read time and time again in shoujo manga.
Seven Seas
Let's not forget Seven Seas. This series has been nominated for the Manga Taisho Awards so that's promising.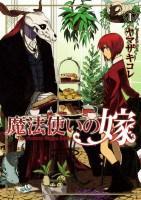 The Ancient Magus' Bride – Kore Yamazaki
May
"Hatori Chise has lived a life full of neglect and abuse, devoid of anything resembling love. Far from the warmth of family, she has had her share of troubles and pitfalls. Just when all hope seems lost, a fateful encounter awaits her. When a man with the head of a beast, wielding strange powers, obtains her through a slave auction, Chise's life will never be the same again.
The man is a "magus", a sorcerer of great power, who decides to free Chise from the bonds of captivity. The magus then makes a bold statement: Chise will become his apprentice—and his bride!"
That's the schedule as far as been announced folks! Some of those dates could change depending on the publisher, so don't hold me to 'em, it's what's estimated by the publishers themselves. Also, some publishers, like Vertical, haven't announced their licenses yet, so we're waiting to hear. Overall it looks to be a very productive year on the shoujo/josei manga front. I'm still waiting for my titles I want to be announced, but these will keep me occupied in the meantime.
---
Laura – Super mom and teacher until the kids go to bed, then romance manga addict and writer until the caffeine wears out! Specializes in the shoujo and josei genre of manga and anime.