This past February 8th was the 57th Annual Grammy Award Ceremony that was held at the Staples Center in Los Angeles. It celebrated the music industry's newest artists, best songs, and best albums. As always, the red carpet was teaming with celebrities, which is always a unique fashion show.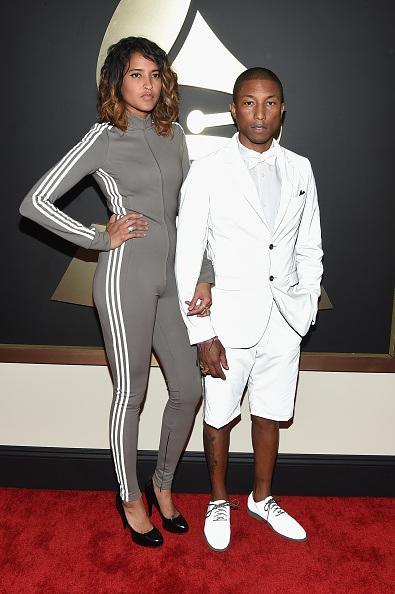 One such couple with a unique style was Farrell Williams and his wife Helen Lasichanh. Farrell wore one of his iconic "shorts tuxedos" in a crisp white with grey accents. I don't think that I have ever seen him in a full pair of pants. The reason might be to bring attention to his leather oxfords or that he is just a guy who likes to be cool and comfy even in a tux. Farrell's wife Helen also fell into the unique category with her steel grey jump suit with the white racing stripes. She could have thrown on a pair of sneakers and gone jogging afterwards.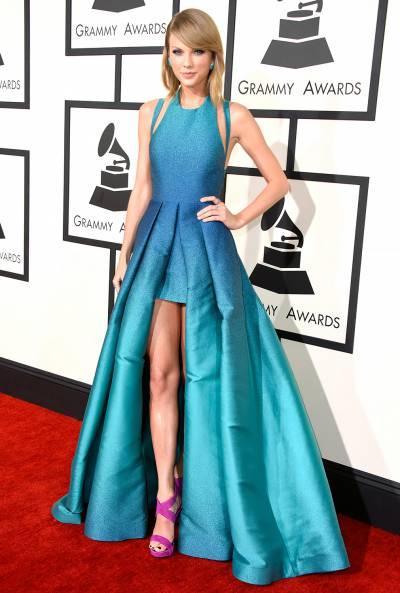 In the Incredibly Cute category was Taylor Swift. She has become just as well known for her fashion, as well as her music and this vibrant blue gown with the cut out straps, mini dress front panel, and draping pleated back is right on the money for her age and figure. Taylor's long legs are accentuated with her fun purple, chucky sandals and the matching blue earrings bring the whole look together.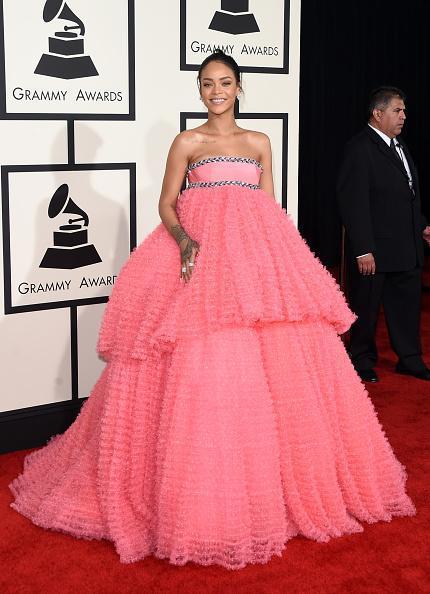 For the I Can't Believe She Wore That award, there were two nominees. First is Rhianna, who showed up on the red carpet in a strapless coral/pink gown with an overwhelming amount of frills, tiers, and ruffles. The dress made Rhianna look like she had been swallowed up by a cotton candy.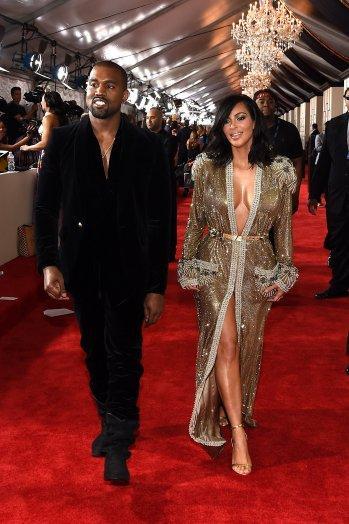 The second nominee was Kim Kardashian who was photographed flanked by her beau Kanye West, who was wearing his velvet Robinhood outfit, on the red carpet. Kim was wearing a heavily beaded gown that was split down to her navel and up to her hips, making it look like a very expensive bathrobe. It must have weighed a ton and I can imagine there is a whole lot of fabric glued to skin and fake tan going on with this one.