Veterinary Pet Insurance Co. (VPI) went through its database of 485,000 insured dogs and cats and came up with lists of 50 dogs and 50 cats with outrageous names.  Then, they opened the lists up to the public to vote for the most wacky names.  Finally, 10 wackiest dog names and 10 wackiest cat names were chosen...
The 10 Wackiest Dog Names
1. Chew Barka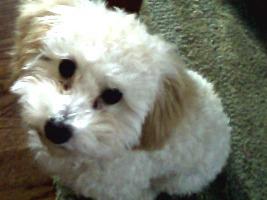 Chew Barka, the dog with 2012's wackiest name: image via petinsurance.com/wackypetnames/
2. Nigel Nosewhistle
3. Sir Maui Senqkey Schwykle
4. Spark Pug
5. Agent 996
6. Stinker Belle
7. Vienna Sausage
8. Furnace Hills Dante
9. Senorita Margarita
10.Trigonometry

 
The 10 Wackiest Cat Names
 
1. Pico de Gato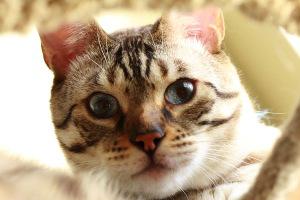 Pico de Gato, voted wackiest named cat in 2012, she's small, she's a cat (gato), and she likes to spice things up: image via petinsurance.com/wackypetnames/
2. Dingleberry
3. Dumpster Kitty
4. Schnickelfritz
5. Koobenfarben
6. Sassy Pants Huska
7. Vincent Van Furrball
8. Kitty Gaga
9. Beefra
10. Mister Bigglesworth

 

My personal favorites wacky names are Spark Pug, for a pug of course, and Kitty Gaga, but maybe those names are too literal.  What are your favorite wacky pet names?

 

View the complete lists of 50 wacky dog names and 50 wacky cat names and visit the real dog and cat biographies at the Wacky Pet Names pages of VPI Pet Insurance.