Saturday, May 7th 2016 was the 147th run of the Kentucky Derby.  It is an annual horse race that takes place at Churchill Downs in Louisville Kentucky and has been named by some as, "The Most Exciting Two Minutes in Sports."  Since 1875, thoroughbred horses have competed for a substantial money purse, but the Kentucky Derby is just as much about the fashion, as it is the race.  Brightly colored outfits and fanciful hats abound at Churchill Downs, as well as "Derby Parties" around the globe.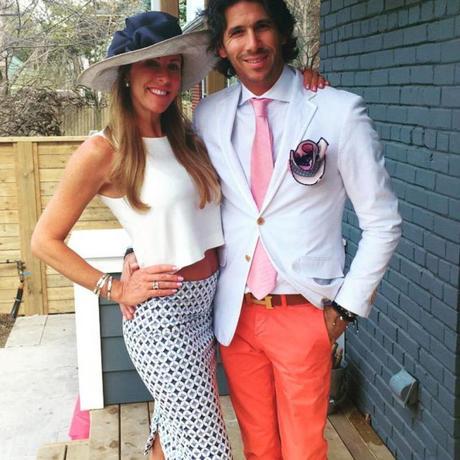 This year at the Kentucky Derby, citrus-y bright fabrics were all the rage.  For example, this man is sporting some orange sherbet trousers, a petal pink tie, and a simulated rosebud pocket square.  He manages to tone it down with the monochromatic white button-down and sports coat.  His date is the perfect accompaniment to his bright attire, with her gray and navy geometric skinny skirt, plain white cropped tank, and of course her wide-brimmed hat that has a flowing navy fabric bow.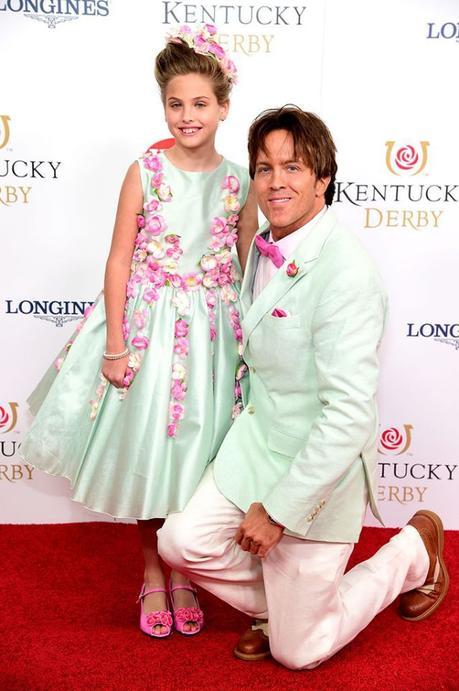 One adorable daddy/daughter duo at the 147th running of the Kentucky Derby was Anna Nicole Smith's daughter Dannielyn and her father Larry Birkhead.  Dannielyn's mint green dress and Larry's matching sports coat was the essence of the popular derby drink "Mint Julep".  The embellishment of pink flowers draping down on Dannielyn's dress and in her up-doo was reminiscent of the blanket of flowers that is draped across the winning horse.  Daddy Larry picked up the pink in his button-down, bow-tie, and pocket square.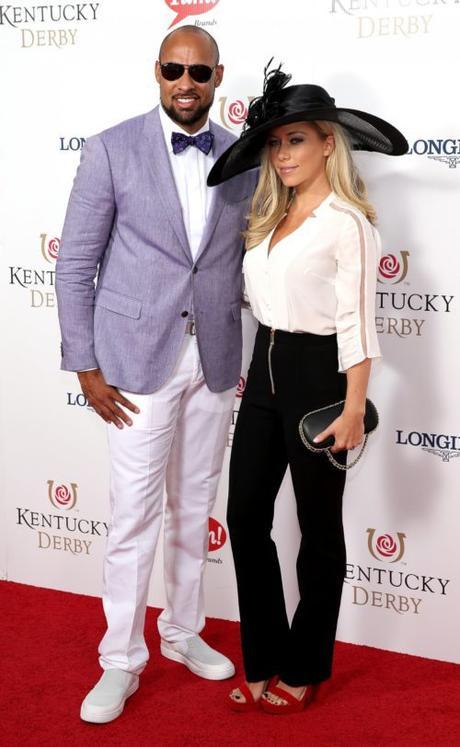 Last, but not least, Hank Bassett and Kendra Wilkins show how black and blue can be a winning combination.  Hank looks all "summery" in his column of white, which is accented by his slate blue sports coat and navy bow tie.  Kendra looks super chic in her tailored white blouse and high-waisted black pants, which was accessorized with a stylish wide-brimmed hat, black leather clutch, and saturated red platform sandals.