Road Signs can be tricky when passing at a high rate of speed.  Coffee and cell phone distractions don't help either.  Here's a handy guide to help avoid any confusion the next time you're encountered with any of the following road or walking signs.
1.)  DESIGNATED STUNT-BIKING AREA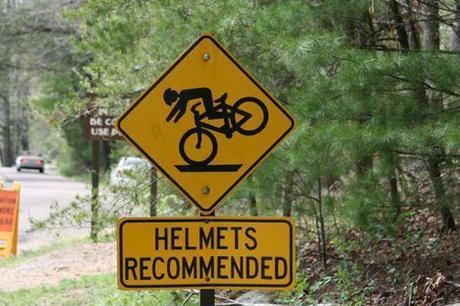 Remember to wear a safety helmet where boobs are present.
2.)  HAND STANDS PERMITTED ON MOVING VEHICLES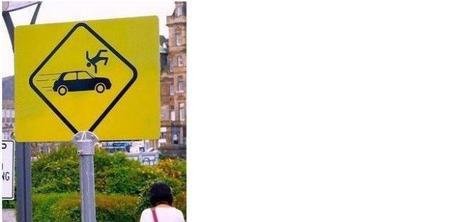 Look what that Teen Wolf Hooligan started…
3.)  MANNEQUIN CROSSING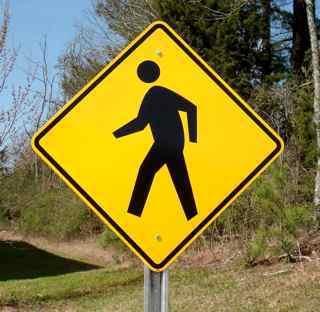 Usually posted within close proximity to an Old Navy outlet store.
4.)  GET THE FUCK OUT OF THIS AREA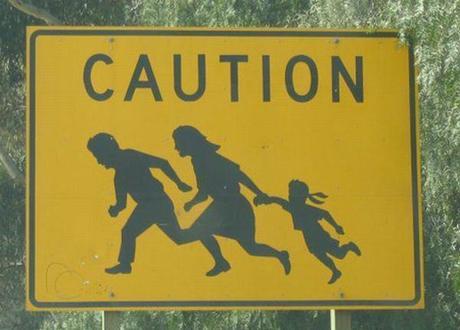 No time to explain!
5.)  CREEPY SINGLE GUY AREA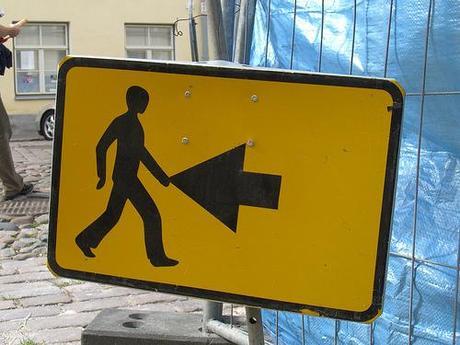 Roll up windows while passing.
6.)  KICK DOWN DOOR BEFORE ENTERING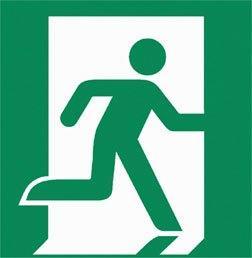 Nothing says 'grand entrance' like a good ninja-kick to the front door.
7.)  BONER REST STOP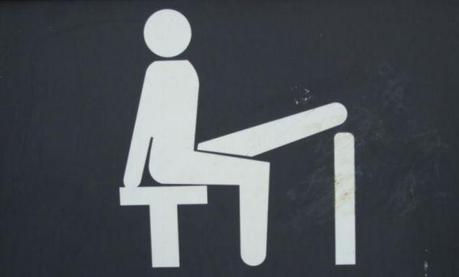 Turns out that being well-endowed has it's drawbacks.
8.)  WATCH FOR BIRDS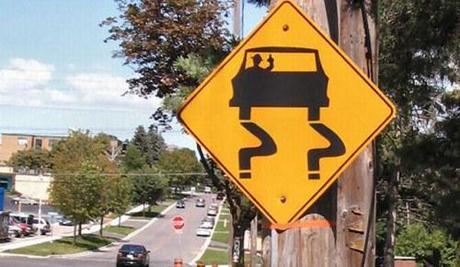 No stupid questions either.
9.)  STOP FOR STANKY LEG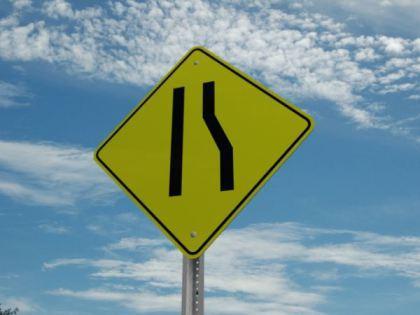 Stanky leg enforcement zone.
10.)  COMPLETE HOKIE POKIE OR PAY FINE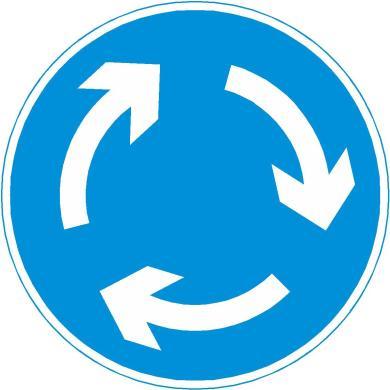 Ok, you can stop now.
11.)  SPEED LIMIT 90 MPH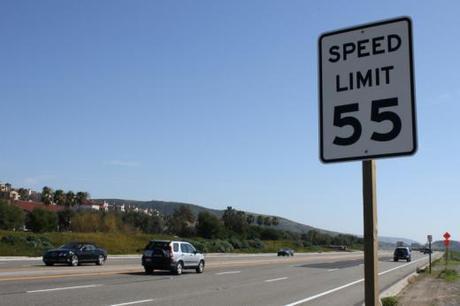 I can't drive fifty five.
12.)  NOW ENTERING THE STATE OF TEXAS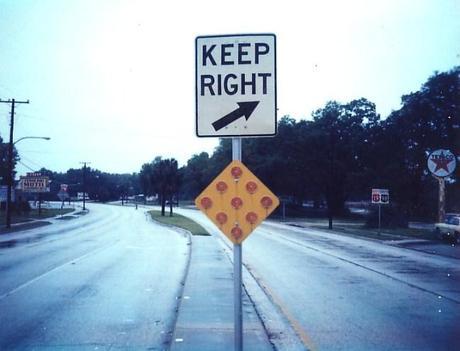 Sup, GW!
SHARE WITH A FRIEND!
More Places To Find Long Awkward Pause:
Would you like to see a topic discussed on L.A.P? Then follow this link HERE.Facebook: Long Awkward PauseTwitter: 
@LongAwkPause
Podcast: iTunes or PodOmatic