Oh, the weather outside is…frightful… have you been outside this week?
Torrential downpours have clogged up Portland's infrastructure, but it hasn't dampened people's holiday spirit. Hanukkah just ended, and Christmas is just weeks away. And there might not be a better city to celebrate the season. Lights galore and festivities run wild in Portland during the holidays and, of course, more than ever Portland has become a destination to see. With that in mind, why not have a Portland-infused Christmas this year?
Here's my spin on the 12 Days of Portland Christmas:
1. The Oldest Sports Show in Town: Portland Winterhawks Tickets
For 101 years there has been ice hockey in Portland at some level. Although it might not always be the most publicized sport in town, it probably should be. In 1914, the Portland Rosebuds came to town. They ended up being the first ever American based hockey franchise to compete in the Stanley Cup Final. They would also become the first American team to win a championship when they won the PCHA in 1916.
Fast forward 101 years and there is still hockey in town. Although it's no longer professional make no mistake the Portland Winterhawks are serious players. The team boasts players ranging from 16-21 years old who have NHL aspirations.
There is currently a Groupon available for Winterhawks home games falling between the dates of December 27th, 2015 and January 9th, 2016. You'll be rewarded with a discounted ticket and food options for $20.
2. Hipster Portland Prints from Tender Loving Empire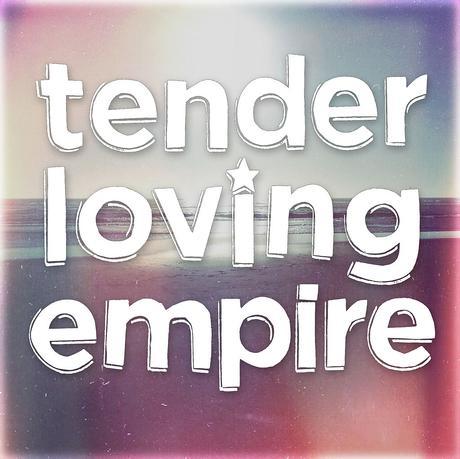 By Evan Neuhausen (Own work) [CC BY-SA 3.0 (http://creativecommons.org/licenses/by-sa/3.0)], via Wikimedia Commons
To
not
indulge in the Portland hipster craze for at least one of your gifts this year would be sacrilegious (right?). At Tender Loving Empire – a local record company and local goods dealer – they have some pretty awesome options. One of my favorites this year is the "We Fell In Love Tree Rings" print where an artist uses the anatomy of a slab of wood to describe the evolution of Portland's creation.
The best part about it? The gift is under $25 (it's $20 or more if you're feeling generous about supporting a local business with a 'choose your price' feature).
3. Pick Up Some Vinyl at Portland's Music Millennium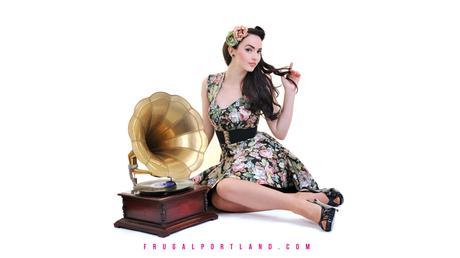 Okay so maybe we have more than one hip gift on this list but hey…it is Portland after all. You'd think Portland would be peppered with excellent record stores since we are becoming known for our thriving independent music scene but the reality is we aren't. However, one record store that has survived is East Burnside's Music Millennium. There you can find a magnificent collection of vinyl records both new and used along with tens of thousands of CD titles. Not to mention, Music Millennium has some pretty incredible tchotchke-style gifts.
4. Get Local: Memberships to OMSI, The Oregon Zoo or The Portland Art Museum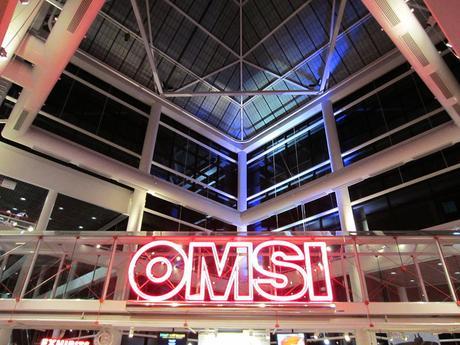 Maybe you don't frequent these places enough to justify a membership. Or maybe you just don't go because it's expensive to pay full price every time. Well, fear no more there are plenty of money-saving membership options. At OMSI, there are options as simple as OMSI for 2 – which gives one named adult and a guest – access to the museum and discounts all around or there are family options where up to 13 people are included in your admission cost… yes, every time you go. The Oregon Zoo offers similar options while the Portland Art Museum has a bit simpler memberships, but the point is this; if you're enamored with science, animals or art, these gifts will go a long way towards saving you money.
5. Everyone Needs Some Brew Time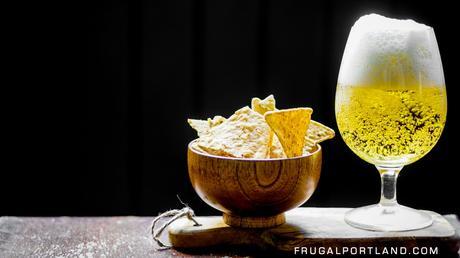 It wouldn't be a Portland Christmas without beer. So without further ado welcome to Portland U-Brew and Pub. Located in Sellwood (just southeast of Portland over the Ross Island or Sellwood bridges) is Portland U-Brew. The pub offers classes, supplies and recipes to follow. On top of that if your beer just comes out plain flat they do have a pub where you can order a beer to make your beer problems disappear.
6. Get Down On the Portland Spirit For Some 80's Cruising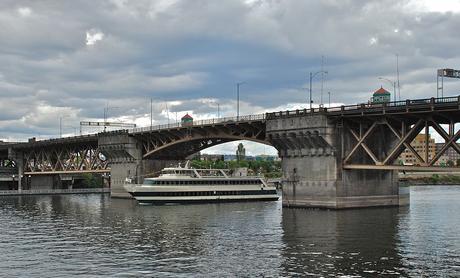 The Portland Spirit is one of Portland's must-do activities. There are candlelight dinner cruises and daytime booze cruises alike. But the best of all, especially as a Portland x-mas gift? The 80's dance cruise that is featured every Saturday night from 11pm-1am. For just $20 per person, you can find yourself at the disco on the Willamette River.
7. Subscribe to the Oregonian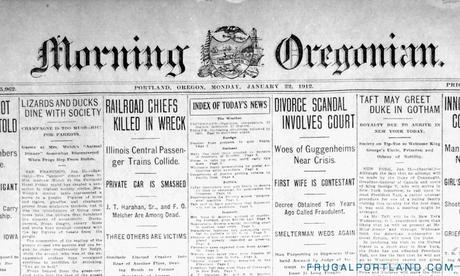 Even though the paper's quality has dropped in recent years and it's gone from being a daily publication to having a print edition only four days a week, there is still a desire for the News and the Oregonian is our local source. The paper is currently running specials for the holiday season: 16 weeks of Sunday and Wednesday print service in addition to unlimited digital access for just $2.99 a week. There's just nothing like feeling a paper in your hand with warm coffee on a winter morning.
8. Brave the Saturday Market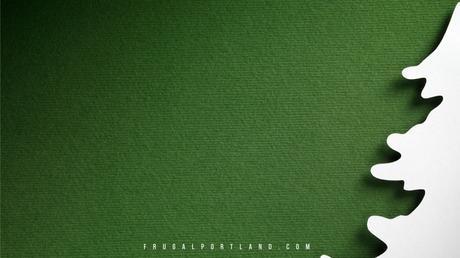 Despite the cold and dreary weather this time of year, there isn't a better time to hit Portland's Saturday Market. We could sit here and list thousands of amazingly useful and hilariously worth it gift ideas that have been featured at the market over the years but instead here's our suggestion: grab a handful of cash (nothing out of the ordinary) and head down to the market. See something that cousin Joe might like? Grab it – it's bound to at least make him laugh meanwhile you're not spending an arm and a leg at J Crew.
9. Hey Man Just Get Him a Pot Growing Starter Kit For Sure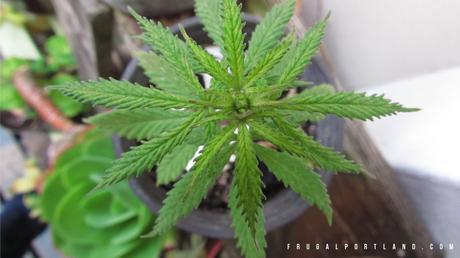 Now that weed is legalized here in Oregon it's totally legal (at least according to state laws)to grow some pot in your backyard (or inside). This gift isn't cheap as it can run upwards of $1,000 including the full indoor setup required but if you're a connoisseur of pot this is the gift that keeps on giving and giving and giving and…wait what were we saying?
There are tons of marijuana shops that have opened their doors in the last few months, but this Oregonlive article from July should give you an idea of how to start and where to look
10. Probably Don't Get a Tattoo in Your Face but Here's a Gift Card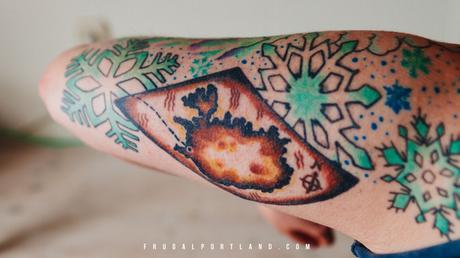 Portland has become one of the most densely populated tattoo scenes in the country so it's hard to say where you should be putting your money. However with that many options comes the mathematical result that there are bound to be a handful of awesome shops with great artists.
Unfortunately most shops probably have a $100 minimum on gift cards so be ready to be pulling out at least a hundred bucks on this gift purchase.
11. Was This Coffee Brewed Here in Portland?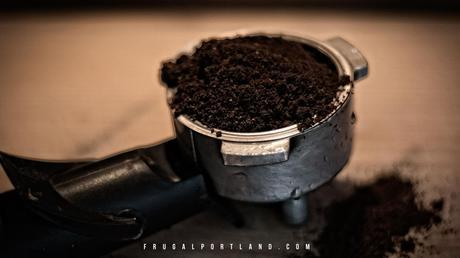 Now that Stumptown Coffee Roasters have expanded their operation beyond Portland some people believe they no longer stand as an icon of Portland. I beg to differ. Stumptown stimulated an entire micro-regional-economy when it set off Portland's desire to create small, independently owned and operated coffee houses. Now that my sob story is done we can focus on Stumptown.
For a uniquely and authentically Portland gift, try taking your giftee to the Brew Better Coffee tour at Stumptown's headquarters on the inner eastside of Portland. Tickets are $15 per person and include treats like a free ½ pound bag of coffee and some tasting.
12. Craft the Night… or Day Away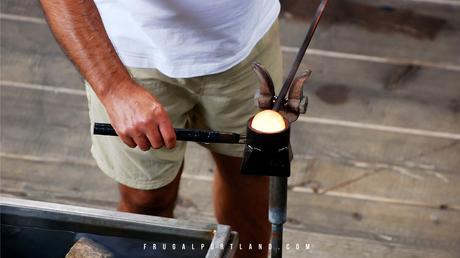 Choose any one of the Portland-area community colleges and pick up a non-degree course catalog. There are some pretty awesome options. Food + Romance = Seduction, Zombie Apocalypse Survival Workshop, Beer Appreciation… etc. Prices range pretty significantly, but some classes are as cheap as $29 per person.
So, there you have it — if I were the type of person to give a gift a day for 12 days, and I wanted to give Portland experiences, this is how I'd do it.
What would you do differently?