(My Favourite Bits of the year ... aka the New Year's Honours List)
*Best Match Attended*
Chester-le-Street Town 4-3 Heaton Stannington(AET) FA Vase 2nd Qualifying Round, 
3rd October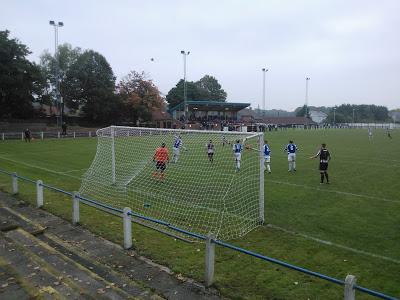 Cracking Vase tie in a match that swung back and forwards with some good goals and a couple of red cards
*Goal of the Year*
Keir Milliken Auchinleck Talbot v Hurlford United
Scottish Junior Cup Semi Final(2nd leg) 18th April
The winning goal from

 Milliken

which clinched Talbot's place in another final on route to their 11th Scottish Junior Cup success (see Youtube clip 4:20) My Matchday
*Favourite Previously Uncharted Senior Ground*
Solitude - Cliftonville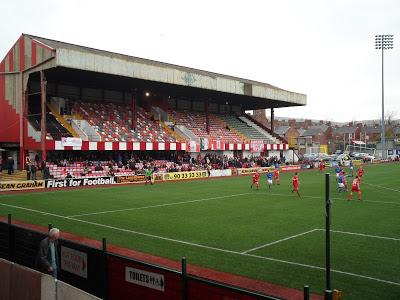 My first visit to Belfast to the oldest ground in the whole of Ireland. My Matchday
*Favourite Previously Uncharted Non-League Ground*
Newlandsfield Park - Pollock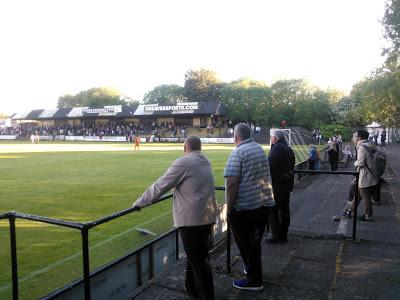 As my year has been dominated by the Scottish Juniors, a special mention must go to gems such as  Auchinleck Talbot, Cambuslang Rangers, Glenrothes and Kilsyth Rangers, but overall there was something a bit more special about Pollock. My Matchday


*Best My Matchday*

A cracking day when me and Honest Paul visited Cambuslang via Glasgow and

 

Carlisle.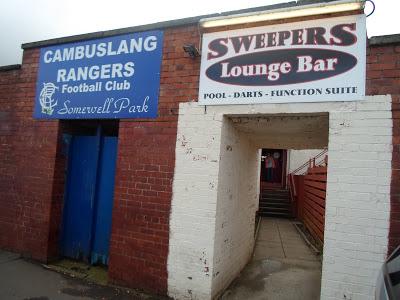 My Matchday
*Best Pre and Post Match Bevvy*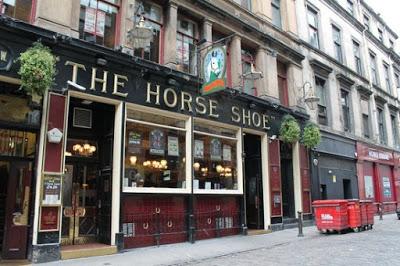 The Horse Shoe has became a regular haunt of mine on my many visits to Glasgow over the last 12 months. Serves a terrific pint of Harviestoun Bitter & Twisted. 
Silver 'Spoon Award
Pillar of Rock - Bolsover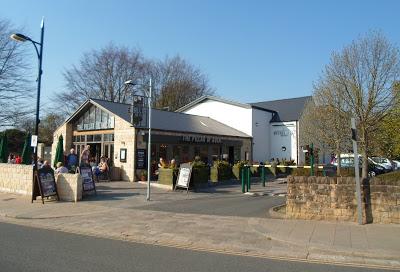 Been to quite a few new Wetherspoons over the calendar year, especially with my travel companions Lee & Katie. One I was quite fond of is found in the shadow of the castle in Bolsover, Derbyshire, which we visited on route to a match at Glapwell.  *Scabby-eye Award

Killie Pie - Hurlford United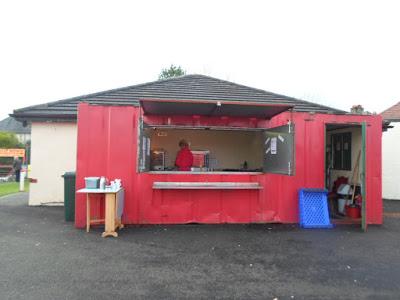 The top food honor goes to the Killie Pie at long last, with the best one consumed at Hurlford United's friendly tea hut.


Last year's winners