Extraordinary Backdrops for an Unforgettable Wedding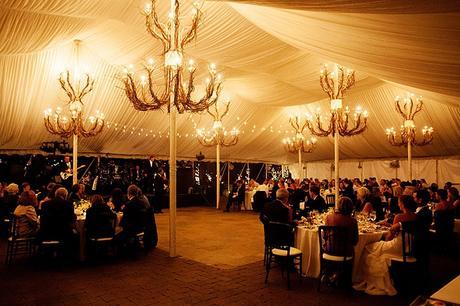 825 West Erie Street
(312) 563-0495
Galleria Marchette will transform your wedding vision into a reality, whatever it may be. In the Spring, Summer and Fall, they offer a lush garden ceremony that is truly breathtaking. They give reassurance that if the weather isn't perfect, you can move the celebration into their pavilion which is just as beautiful.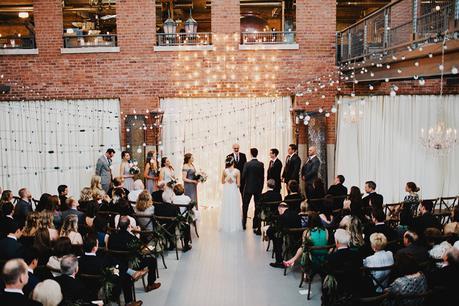 Artifact Events at Architectural Artifacts
4325 North Ravenswood
(773) 348-1395
The Architectural Artifacts is a museum that features antiques, artifacts, and oddities that your guests will surely enjoy. They have different rooms that you can choose from: The Atrium will provide a more modern space, The Loft or Ravenswood will provide a rustic and industrial atmosphere, or the Bubble Room for a vintage vibe.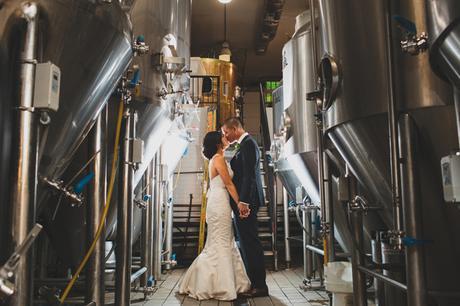 2323 North Milwaukee Avenue
(773) 227-2739
This alehouse is known for its inventive new brews and, if you didn't know, it's also a unique place to exchange your "I do's" with your sweetie. Guests will be able to tour the brewing facilities before the wedding ceremony. It will definitely be a distinctive experience you and your guests will never forget.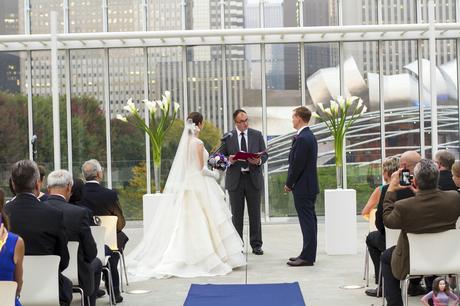 111 South Michigan Avenue
(312) 443-3600
The Modern Wing is a bright and modern structure that connects the Art Institute of Chicago to Millennium Park. It's a great place to celebrate your union while enjoying the collection of art from the 20th-21st century.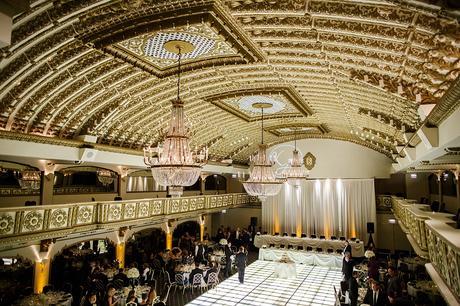 Millennium Knickerbocker Hotel
163 East Walton Place
(312) 867-7510
If you're an old soul, you'll love the Millennium Knickerbocker Hotel for your big day. The Knickerbocker emits the presence of the '20s and '30s with white marble floors and columns. Their reception area, the Crystal Ballroom, will be the highlight of your special day.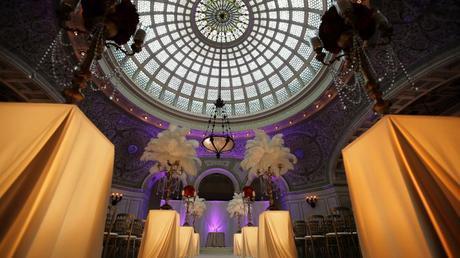 78 East Washington Street
(312) 744-6630
This venue is exceptionally beautiful because of its rare imported marbles, polished brass, fine hardwoods, colored stone and two 38-foot Tiffany stained glass domes.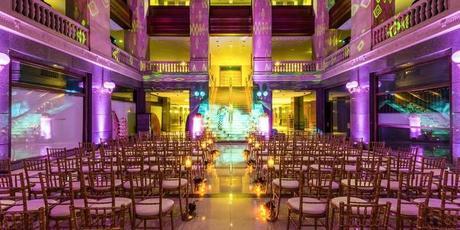 222 North LaSalle Street
(312) 527-1065
The Builders BLDG is a stylish space with elegant lighting and mold-breaking designs. We guarantee that this modern and polished venue is unlike anything you've ever seen.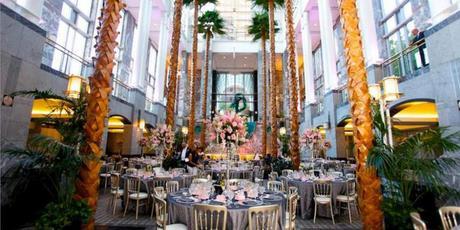 311 South Wacker Drive
(312) 913-1600
This venue has a very open layout and features tall walls that climb into a glass pane ceiling. The walls are lined with palm trees; perfect for giving you a tropical feel without leaving the city.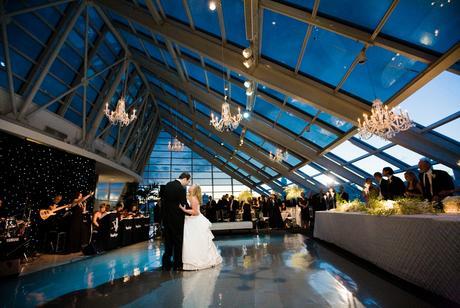 1300 South Lake Shore Drive
(312) 922-7827
If you didn't know, the Adler Planetarium is a museum for fans of space and space exploration. They host private events with many different options for your reception. Choose from a reception area with amazing views of the skyline, futuristic architecture, colorful lighting and more!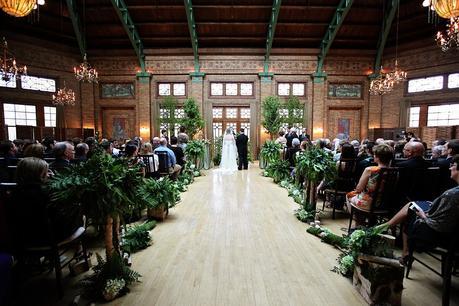 2021 North Stockton Drive
(312) 742-0050
This is a very popular wedding venue location and for good reason. It's listed on the national Register of Historic places because of its gorgeous indoor and outdoor spaces.
Would you get hitched in any of these beautiful venues? Let us know below!