Here at Dudepins, we have our fingers firmly on the pulse of what's hot in  Men's Fashion, including the best sunglasses for men. Heading into Summer 2014, we wanted to let you guys know what was looking good so you'll be ready to head out in style. So, here are the 10 best sunglasses for Men. We included the populars, such as Ray Ban, and many others that will likely meet your style preferences. Enjoy.
10. Oakley Holbrook – Buy It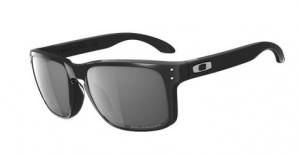 This pair of shades is the perfect balance between classic and cutting-edge, with obvious influences from the quintessential Wayfarer (which will make an appearance later on).  It does this without losing that cutting-edge cool look we expect from Oakley, drawing from their excellence in manufacturing for all manner of extreme sports.
9. Tom Ford Luca FT0239 – Buy It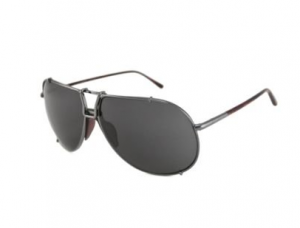 Not quite the aviator you may know and love, these play off that image and add a little more of an urban feel with a wider lens and studded brackets.  Avoid overspending on "just another pair of aviators" by snapping up this set by Tom Ford.
8. Ray-Ban Clubmasters - Buy It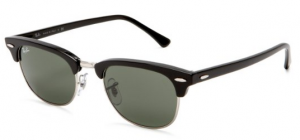 If you're the dude who keeps it fresh by paying attention to the details, this is the pair for you.  A bit of a throwback, these shades work very well with any outfit, especially if you roll up the cuffs on your pants and/or sleeves.  Rock these and you'll be on the way to turning heads wherever you hit the pavement.
7. Spy Optic Helm Rectangular Glasses – Buy It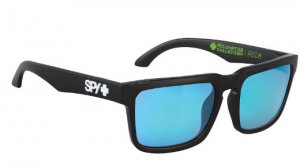 Let's bring it back to the present day.  Somewhat similar to item number 10, these specs are full on wicked.  Built from bombproof material (yeah, that's right), you shouldn't have to worry so much about sitting on them in your pocket when you're on the go.  I'm diggin the flat tops, which give you the new modern look.  Perfect for slapping on under a baseball cap.
6. Under Armour Core Wrap – Buy It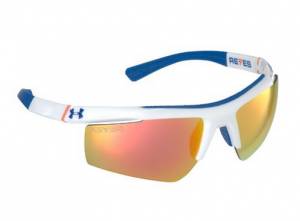 If you've been poking around for a pair of sporting shades, look no further.  This piece is produced by one of the most respected names in men's sports, and is built to wrap around your brow for a perfect fit. Wear them on a bike, run, or whatever else your summer activity of choice is.
5. Ray-Ban Wayfarers – Buy It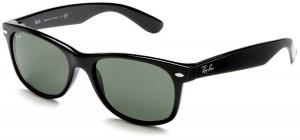 These surged in popularity a few years ago, and have stuck around as the ultimate go-to pair for a dude with lots to do.  The undeniably classic style. If you've been wondering what this pair is called, you now know.  I would almost go so far as to deem these a "must-buy" for any man planning on spending time outdoors this summer.  I've got my pair right on the dresser and grab them almost every time I go out.
4.  Maui Jim Freight Tran Sunglasses – Buy It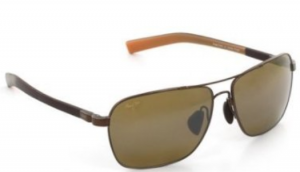 These glasses apparently have the ability to remember the shape and fit of your face, which is awesome if you've been frustrated by the rigidity of plastic frames.  Polarized and optimized and -ized in every other way, I'm feeling the brown in a big, big way.
3. Smith Gibson – Buy It

There are a sweet range of colors in this one, including the wood frame pictured.  Ultimate surf style by Smith: you're hooked up with a fit that, judging by the reviews, isn't too big on your face, just what you want from this type.   (Psst. some of the other colors are on a wicked sale right now).
2. Revo Crux - Buy It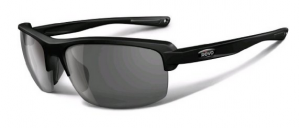 I'm not really sure why I'm such a fan of these glasses. I like the rectangular lens.  This is a style to give some serious consideration if you're in the hunt for something different without too much fuss. It allows you to stay active without putting on a pair of what looks like biking goggles.
1. Persol 0PO2994 "Steve McQueens" - Buy It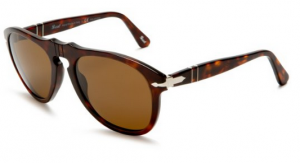 Borrow some iconic style with these shades, worn by the "King of Cool".   Brush up on you 1960′s pop culture, because you're all but guaranteed to fire up some conversations.  This pair is beautifully and classically ornamented.  I'm not sure how I feel about the bit on the bridge, but there's no denying the effortless style that these grant.
There it is, a solid overview of what's good for your eyes this summer.  Keep it locked in on Dudepins to keep those well-shaded eyes on what guys from all over have to say when it comes to summer style.
Comments
comments