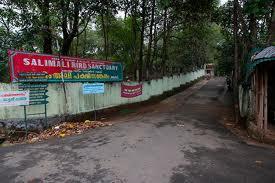 Thattekkad Bird Sanctuary is located in the Kothamangalam Taluk of the Ernakulam district. It is located near the Periyar River against the backdrop of mighty Western Ghats. Although covering only 25 sq. kms of area the sanctuary is a charming abode of special species of birds. Unnumbered tourists of varied taste and interest haunt this bird sanctuary, both families and birdwatchers. The sanctuary is one of the prime tourist attractions and is one of the best in Kerala to go for bird watching tour. It is truly an amazing place to spot various species of birds and watch in their natural habitat and their activities.
Thattekkad Bird Sanctuary 
Attractions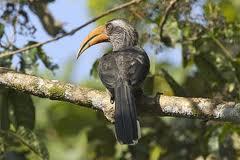 Thattekkad Bird Sanctuary,
also known as Dr. Salim Ali Bird Sanctuary, one of the most pre-eminent ornithologists of India is a true haven for birdwatchers and nature lovers. It is really a super perfect place to enjoy and savor the natural splendour. An array of more than 500 species of rare birds can be spotted in the vast tropical and deciduous region of the sanctuary. Some of the birds that you will see here are spot-bellied eagle owl, cuckoo, Malayan night heron, Sri Lanka Frogmouth, Nilgiri wood pigeon, darters, whiskered terns, sunbird, large falcon, crow pheasant, kite and common snipe among others.
Ideal time to visit in 
Thattekkad Bird Sanctuary
The best time to visit the sanctuary is definitely during winter season. Taking a guided trek early in the morning or before sunrise is highly suggested as during this time maximum variety of birds can be spotted. Visiting the sanctuary during monsoon is a bad option as you will hardly see any bird due to heavy rain in the region. 
How to reach in 
Thattekkad Bird Sanctuary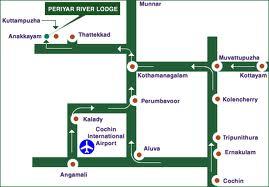 The nearest airport is located at Kochi which is 71 kms away. If you want to travel via rail road, then the Aluva Railway Station is 48 kms away or you can also reach the sanctuary through various bus services available from Kothamangalam.  more ...visit: 
http://www.keralahoneymoonpackage.com/kerala-travel-guide/wildlife-sanctuaries/thattekkad.html