One woman had the soulful voice and spirited style of a woman who had performed in a baptist choir her entire life, the type of woman who could momentarily erase the world with an all encompassing hug. The other woman hunched and slouched in a way that revealed years of insecurities and meekness. The third, a man, joined jovially, still sporting his sweatpants and moccasins- no sense dressing his best for this occasion. It sounds like the beginning of a bad bar joke, but these three strangers were gathered around the metal trough of green beans meant to simulate a harvest.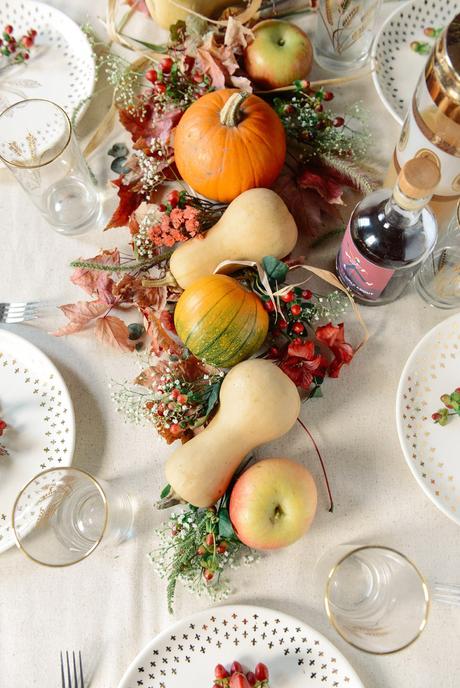 A Fall Gathering featuring Gluten Free Pumpkin & Kale Lasagna
By the length of their conversation, it would seem they had combed through the entire trough in an effort to find only the best green beans for their respective Thanksgiving tables. "How are you going to prepare yours?" they all asked of each other with a genuine interest.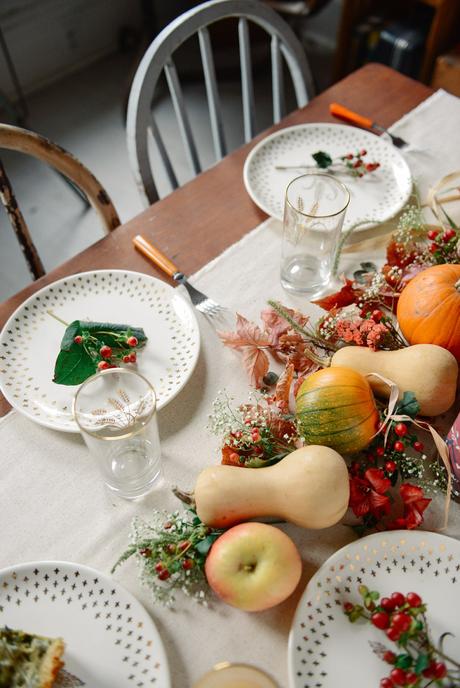 A Fall Gathering featuring Gluten Free Pumpkin & Kale Lasagna
In another part of the grocery store, a sassier woman bemoaned her sons' choices in women to the sweet older woman behind her in line. "Ahhh no, they aren't going to cook. I have to do everything. My prima donna sons were only interested in them prettttty ladies that only care about how they look, not what to make my boys for dinner." (a bit harsh but entertaining nonetheless)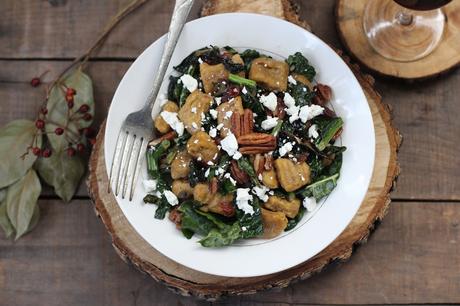 Whole Wheat Pumpkin Gnocchi
Having once worked in a grocery store, I know all too well the heights of rudeness, disrespect and downright cruelty the holidays can usher. I've endured award winning entitlement, simply because of where I was positioned in relation to the conveyor belt, so these friendly conversations filled me with an unexpected sense of hope. Shoppers of various races, ages and genders were coming together. They were conversing and finding humor in the madness, and lately, there's a lot of madness. Hope can feel like it's late to the party, so I'm trying to open my eyes and ears to my surroundings and to relish these occasions.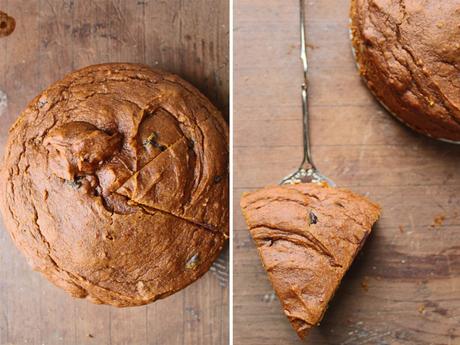 Chocolate Chip Kuri Squash Cake with Maple Glaze
Lately, I'm most thankful for the simplest of moments- the times when my Julep nestles snuggly between the Urban Farmer and me. I'm thankful for him, for his ideals, for the ways he pushes me to be a stronger individual. I'm thankful for the flow of work I had this year, for the new opportunities that boosted my confidence and inspired me to look around my city with new eyes. I'm thankful for the journeys this year has afforded, for the longtime friends who hold tight to the same memories as me. I'm thankful for a family who preserved my childhood.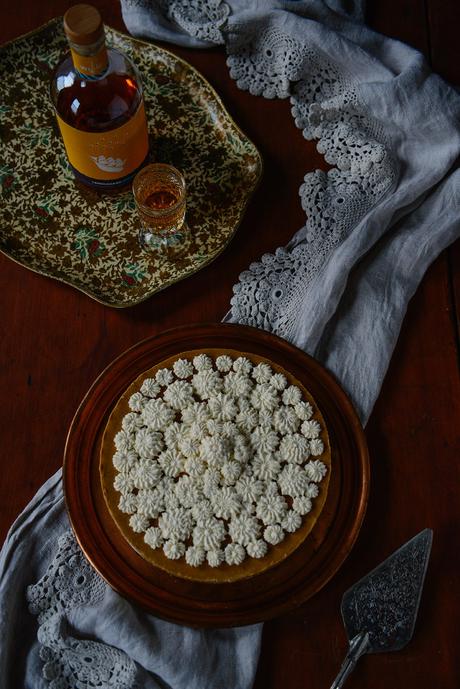 Pumpkin Cheesecake with Ginger Oat Crust
And you! I'm thankful for you if you took the time to visit this corner of the web and read my words.  Here's wishing you and yours a very Happy Thanksgiving!