Photo Post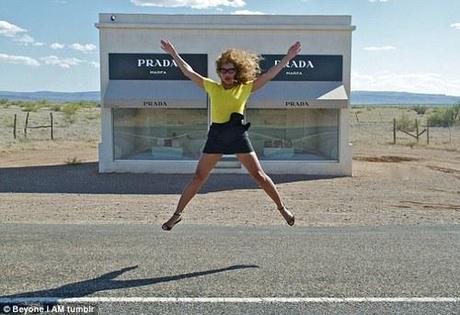 Thanks to some insider knowledge, I happen to know that Beyonce was just in Marfa, Texas, a sleeper town turned art world destination in recent years. 
I absolutely love that the Daily Mail has no idea that the picture above is from the photograph above shows B in front of the "Prada Marfa" installation by Elmgreen and Dragset, not an actual Prada store. Here's their caption of the image:
Jump for joy! How exciting to be able to afford everything inside that branch of Prada.

If you're not an avid follower of Beyonce's Tumblr like me, you can check out the rest of the pictures from her trip with Solange in this hilariously misinformed Daily Mail post. My friend tells me that not only did she do the art shit, she also caused quite a ruckus by showing up at some field party a bunch of high school students were throwing. Yee-haw, Lady B!