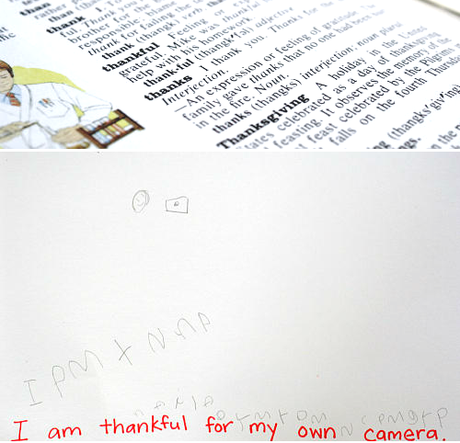 This November we are challenging our kids to discover something they are thankful for every day. And for fun, we are making thankful books!
To help your own kiddo make a thankful book, simply write down their thankful sentence on a sheet of paper each day this November. Let them copy it after you write it, and have them illustrate what they are thankful for. You can staple, or bind your books together with your sewing machine.
What is your kiddo thankful for today?