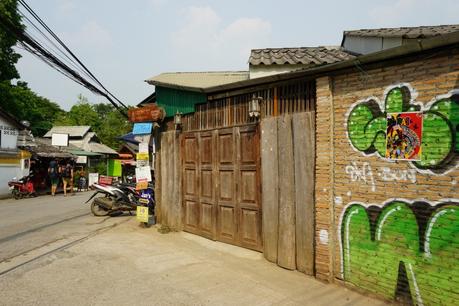 It's true what they say; you visit Pai and you fall in love. We completely did.
We booked a bus (van) ticket to Pai from a 'travel agent' in Chiang Mai (a little shop on the side of the road), costing 180B per person. This seems to be the going rate, but apparently there is also a local bus you can take which is even cheaper. A word about the bus journey... it's nuts. There are a famed 700 and something turns in the road between CM and Pai, and over the course of 3-4 hours we felt pretty nauseous. I'm not one for getting travel sick, but this was something else! Luckily we had a great bunch of people on our bus with us so the hours flew by, and we were able to pick up some invaluable tips about places we were due to visit. Our luggage was tied to the roof of the van so in all honesty I was just happy to arrive in one piece and with our bags still attached!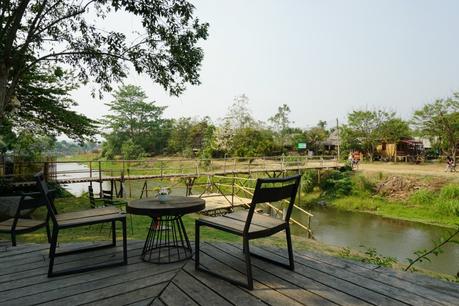 Where to stay? As I've said in previous posts, we're not backpacking as such but on this occasion we did stay in somewhere fairly low-cost, on our budget at least. If hostels are your thing, this may not be for you however. We stayed at the beautiful Pura Vida Resort; a good few miles out of the town but a totally manageable and scenic 15 minutes by scooter. We paid just 16GBP a night for our own private bungalow with breakfast included. Pura Vida is owned by a Thai woman called Noi and her husband - she was absolutely amazing and a fantastic host. We would recommend it without hesitation! We hired a scooter for about 200B a day, which was a must for exploring Pai and its surroundings.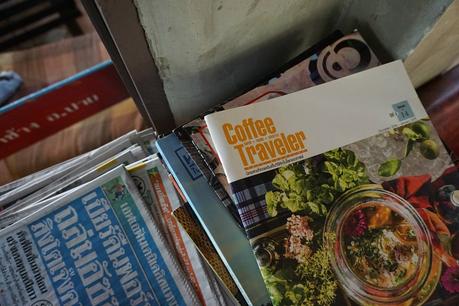 Unlike our friends from the bus, we stayed a good week in Pai. Most people we met were staying for a brief couple or few days, but as we have time on our side we decided to really chill here and make the most of the relaxation opportunities. As we read in the Lonely Planet guide, Pai is more of a place to chill rather than an activity and tour-packed experience. It was also Rich's birthday during our time here so it was the perfect excuse to vegetate. 
So, what is there to do in Pai?...  Hire a bike. As I said, Pai is the perfect place to hire a scooter and really get to know the area. The roads are pretty easy to navigate, there is very little traffic and as long as you are sensible, you'll be just fine! We did see loads of Westerners around bandaged up like mummies, but most of their stories include speeding round corners and not checking blind spots. Do this and you shouldn't need to worry.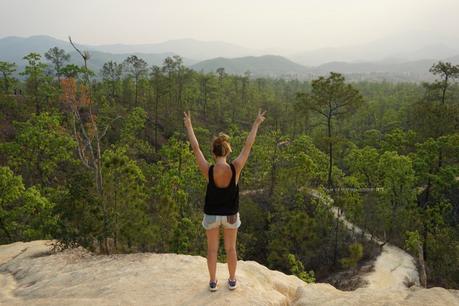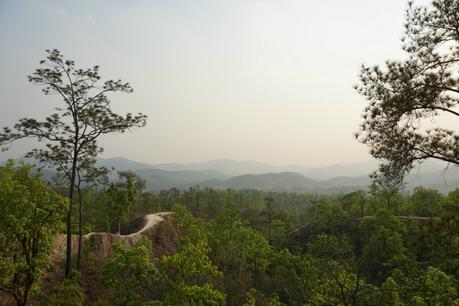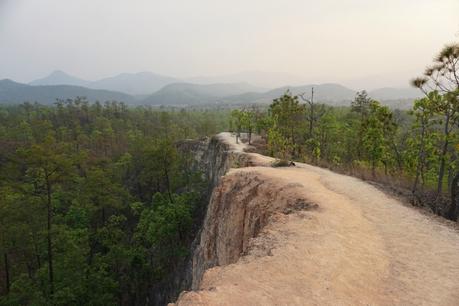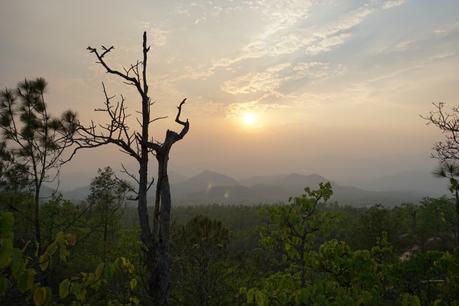 Check out Pai Canyon. Not as spectacular as the US version (not that I've been) but great views nonetheless and a fun sunset spot. Go for an hour or so before sunset to explore the sandy trails and get yourself a quiet spot for when the sun goes down. Be careful, some of the tracks do get pretty slippery and there are no ropes, barriers or guide rails so wear decent footwear and prepare to get a bit dusty! 
Bike to the viewpoint. Perhaps best done when Pai isn't in its hazy season, as we did! Views: nil. That said, it's a fun journey there with some good scenery and you are greeted with a pot of Chinese green tea and bananas... naturally.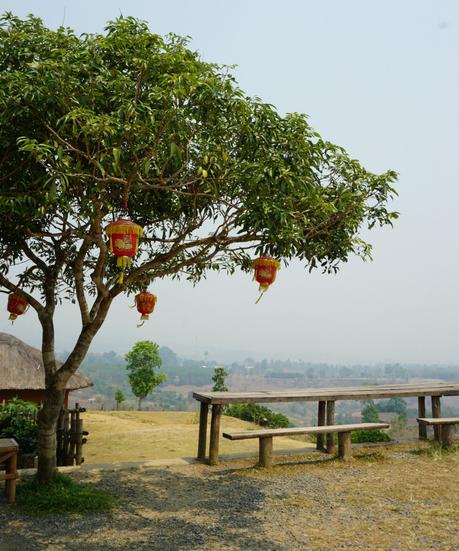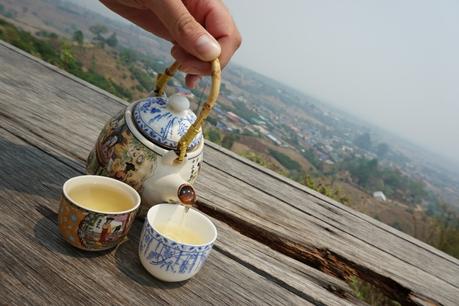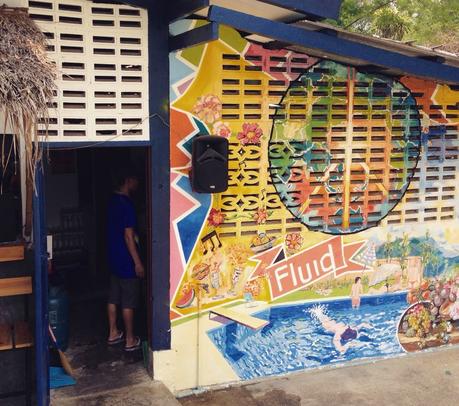 Fluid pool. No pool at your accommodation? No worries! Fluid pool is a communal pool costing just 60B per person for a day of lounging and swimming in the hot Pai heat. Get there at a decent time (before midday) to get a good spot; you get a mat each to lie on but bring a towel/sarong. The best news is G&Ts cost like 50B all day! Thank me later...Temple on the Hill. Be sure to check out Wat Phra That Mae Yen (Temple on the Hill) and the big buddha at the top of the hill! You can cycle to the bottom of the white steps, or climb the whole thing. Impressive views from the top and a huge Buddha to gape at. Great at sunset!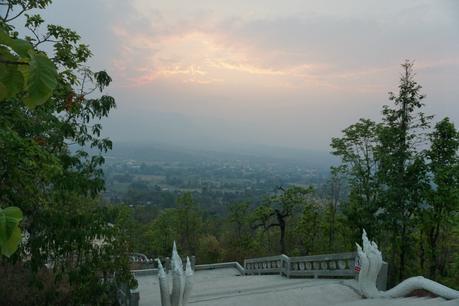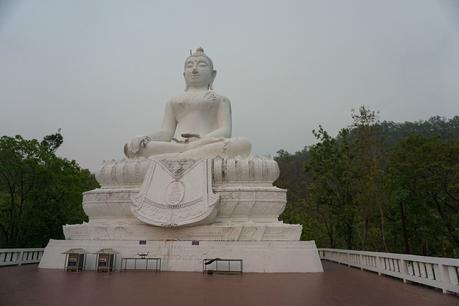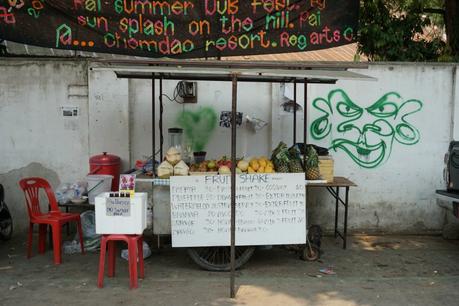 Walking street. The main road through town transforms in the evening to be an incredible place to shop, eat and chat. There are some great places to buy handmade crafts, art work, clothes and food, so don't make dinner reservations and get lost in the (minimal) crowds.Get a massage. Yes, I'll say this about everywhere we visit in Thailand! An hour foot massage for 200B... yes please. I can't remember the name of the place we visited but it was on the corner at the end of the main street in town, opposite Hotel des Artists.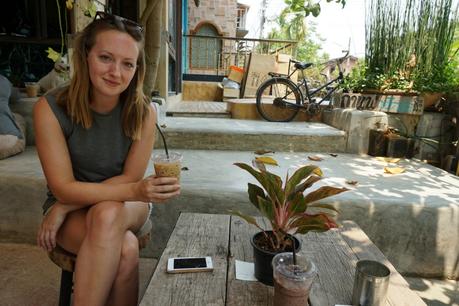 Eat, drink and be chilled. That's right, we spent most of our time mooching from one cafe to the next with our books in hand. Pai really hits the spot in this sense; lots of cafes serving (largely) good coffee and so many excellent lunch spots. These seem to dry up a little in the evening; most don't stay open for dinner and as a result the restaurant scene at night can be a bit lacking. 
Here are some of our favorite spots we found to eat and drink in Pai...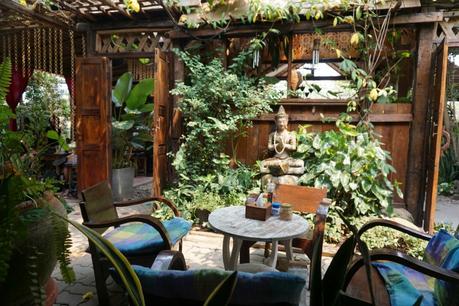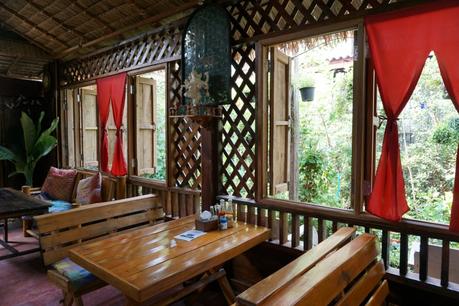 Om Garden Cafe. A huge menu with great homemade food, fruit shakes, coffee and more. The garden setting is spot on and the perfect place to lose a few hours reading your book with a drink. It gets pretty busy at lunch time, but come 2pm it's more peaceful. 
Cafecito. Who knew Pai would do good Mexican food?! A little out of town, this little cafe serves up the best quesadillas with a selection of hot sauces to try with. The ice cream cookie sandwich was out of this world! Rich particularly enjoyed the classic Hip Hop soundtrack... unexpected.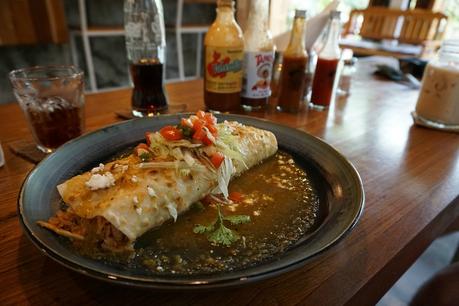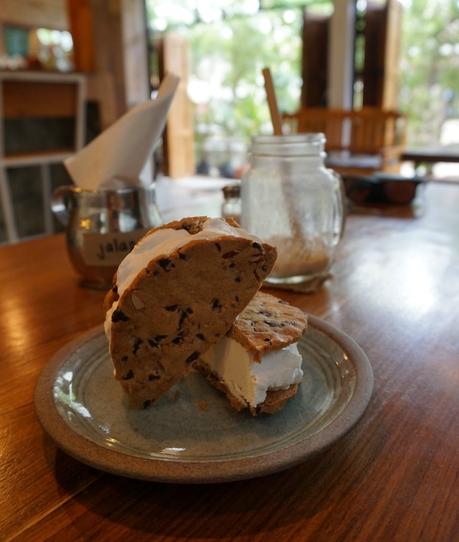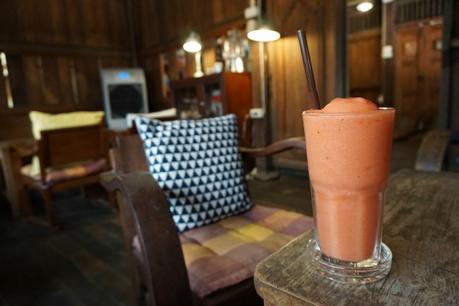 Espresso Bar by Prathom. Good coffee and shakes, and great for people watching!
Nong Beer. Good local food, nothing special but super cheap and good location. The food comes out quickly and fills a hole. Cheap beer was a definite plus!
Charlie and Leks. Again, good local food in a pretty basic setting. Would recommend the deep fried pork; sounds hideous, tastes delicious.
Reve Du Pai. Wine bar with kittens... well, at least when we visited! Friendly owners serve good wine, which believe me is a rarity in Thailand. Expect to pay more than you would else where, but in my opinion worth it.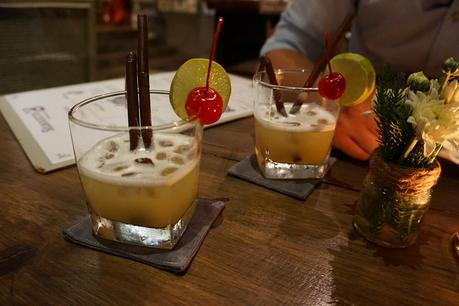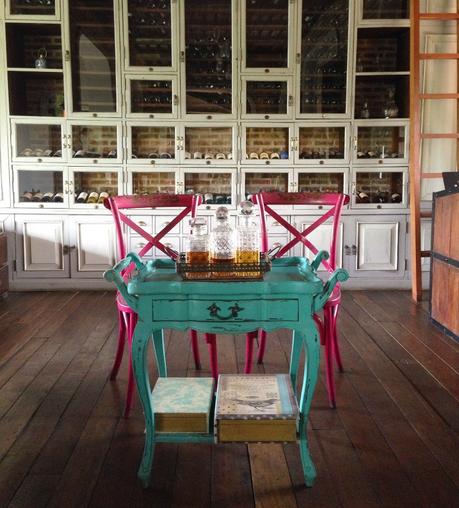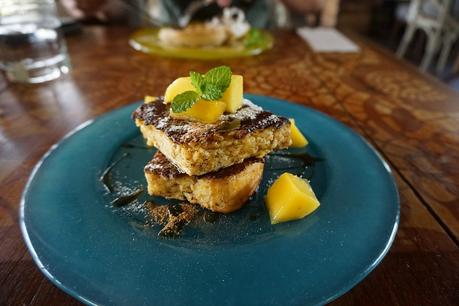 Silhouette. Want fine dining? This is the place. We stayed at Reverie Siam for Rich's birthday and it was just dreamy. The restaurant is open to non-guests also and is one of the few places in Pai for a proper restaurant experience. More expensive than the town, but delicious food. The cheeseboard was literal dreams. Oh, and the creme brulee. And the grilled meats. And great cocktails. And they have a huge selection of beers... worth a visit!