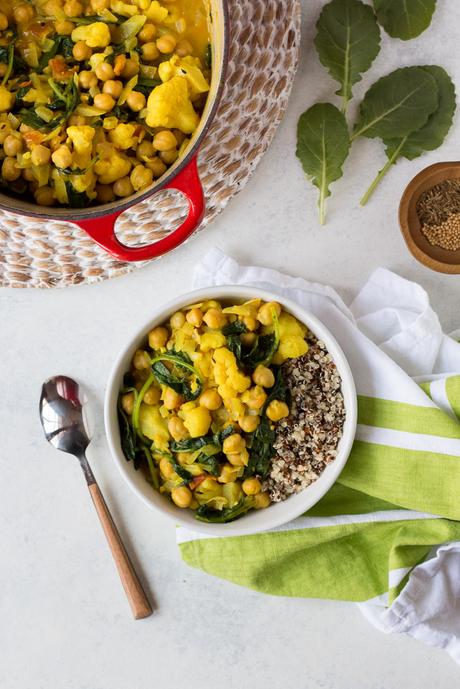 This Thai Coconut Chickpea Curry is so easy to make at home! It's also satisfying, comforting and nourishing - and tastes even better as leftovers the next day.
This recipe gets its richness from the coconut milk and warm spices like turmeric, coriander and cumin. But, because it's packed with vegetables, it doesn't weigh you down the way Thai takeout would.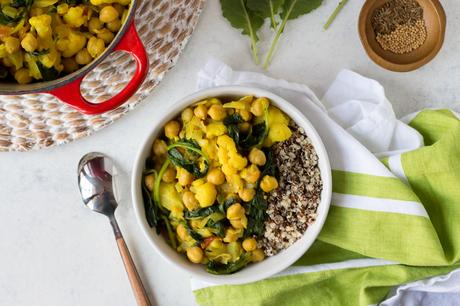 I like serving it with either brown rice or quinoa, and sometimes even crumble some crushed cashews on top for a little bit of crunch!
Both of my kids loved this dish - they ate it for dinner for a couple nights straight! The key to making it kid friendly is to not make it too spicy, but I have to admit the husband and I did add a pinch of cayenne to each of our bowls for a little more kick.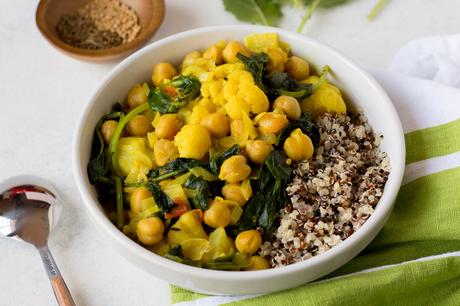 I used baby kale and cauliflower for a boost of antioxidants, but it would really work well with any veggies you want. Feel free to try butternut squash or sweet potato, zucchini or yellow squash, carrots, peppers, or even broccoli in this dish - just make sure they're all the same size so they cook evenly.
Kitchen Tools I Used for this Recipe: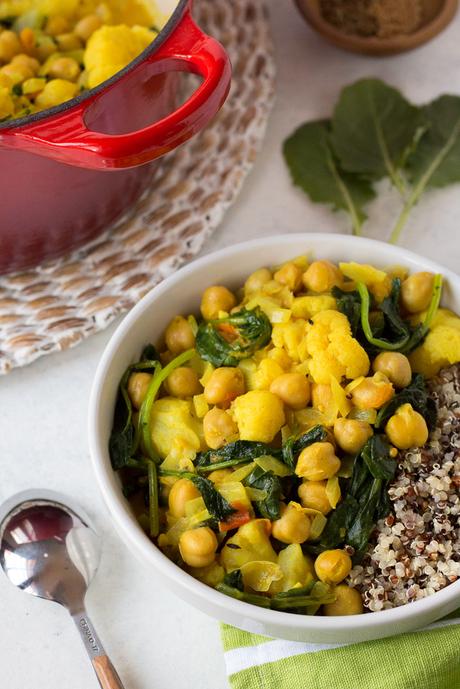 The other reason I love this recipe is it's a one pot meal that also freezes really well. It'll keep in the freezer for up to 3 months and in the fridge for up to 4 days. It's also vegan, vegetarian, and gluten-free but hearty enough for meat eaters too!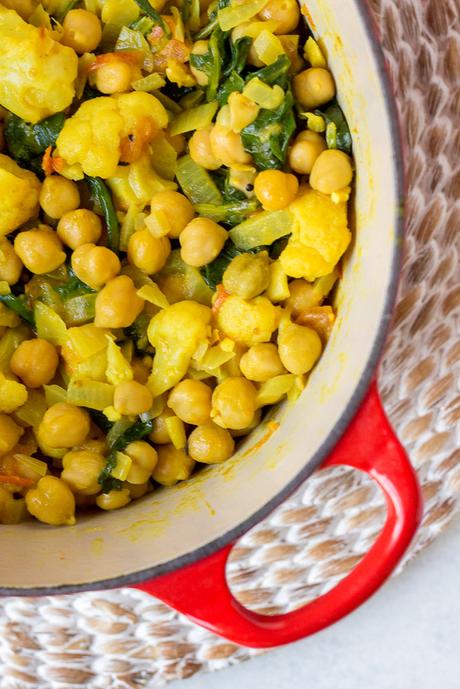 I hope you love this recipe as much as we did!
Thai Coconut Chickpea Curry