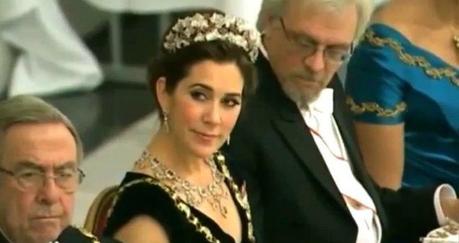 Happy Friday!
I saw a T-shirt on a girl a while back. The caption on the front was very funny to me. It read "Stop looking here! My face is up" or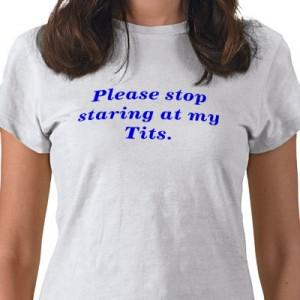 something like that. It really made me laugh.  Because I know someone that frequently complains to me about a colleague at work. She catches him looking at her bust every time rather than her face when they are talking. I have been thinking of getting a T-shirt like that for her.  According to her, many men have that "disease" of being unable to talk to a woman without checking out her "statistics".
This week, the husband of the President of Finland was caught on camera doing much more than checking: he was GLARING at the cleavage of the Princess Mary, the wife of the Crown Prince of Denmark at a dinner in hosted by the Queen of Denmark.
The Princess caught him red handed. I really wonder what Her Excellency the President of Finland will do to him. One thing is certain, I think he shouldn't expect an invitation to Denmark any time soon. The Princess certainly didn't appreciate being ogled.
Have a great weekend.
Find below the video.