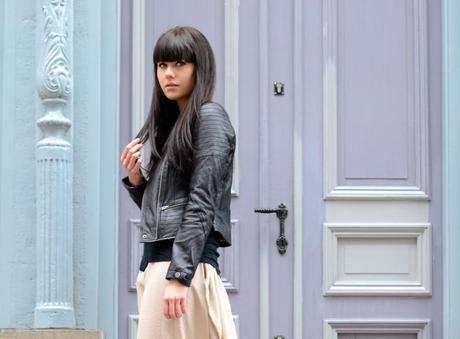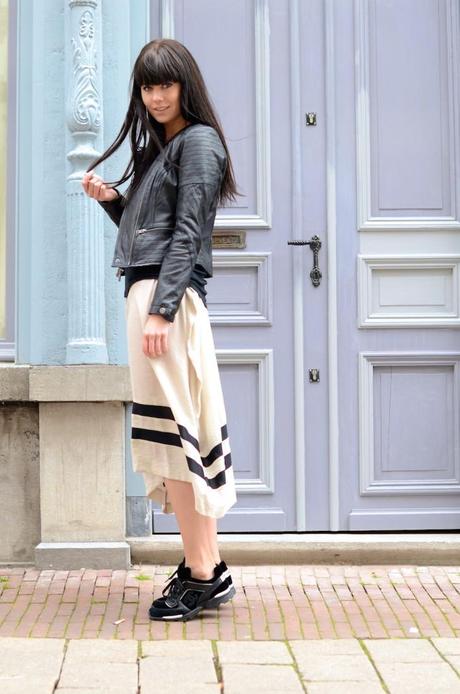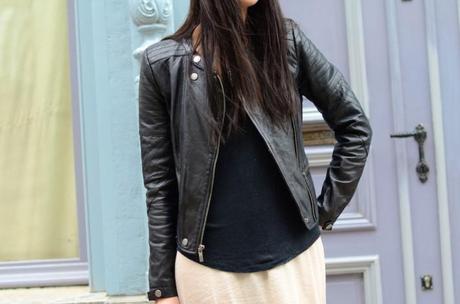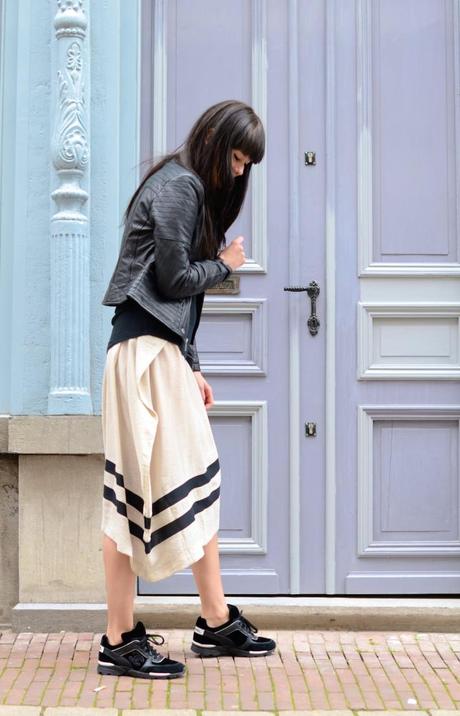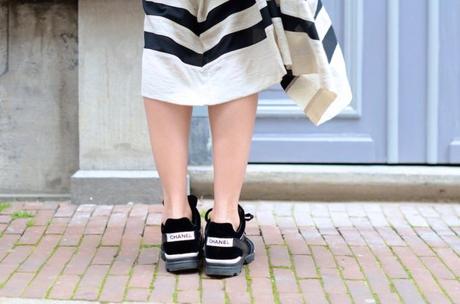 TGIF! This week went by crazy fast but I'm kind of happy it did because I am really looking forward to this weekend – celebrating the King's birthday today and tomorrow! It's a huge thing in the Netherlands with events and parties everywhere. I haven't really figured out what I'll wear yet but this new quilted leather jacket is a good candidate. Love how soft the leather is and the fact that it's collarless and quilted makes it a good addition to my wardrobe as well. Furthermore, it's been bare-half-a-leg weather all week so I wore this linen dress (as a skirt) for the first time since I got it. You'll be seeing me a lot in it this summer.
I'm off though, still have some tax work to finish before I can start celebrating. I'll share bits and pieces of my weekend on instagram!
Leather jacket: Mission Blue / Top: ASOS / Dress worn as skirt: Wood Wood / Sneakers: Chanel
Pictures by Chantal
ASOS is celebrating King's Day with us offering all Dutchies 15% off all full price items for the entire weekend!
Go here to see the promotion and use code KONING2014 for your discount!