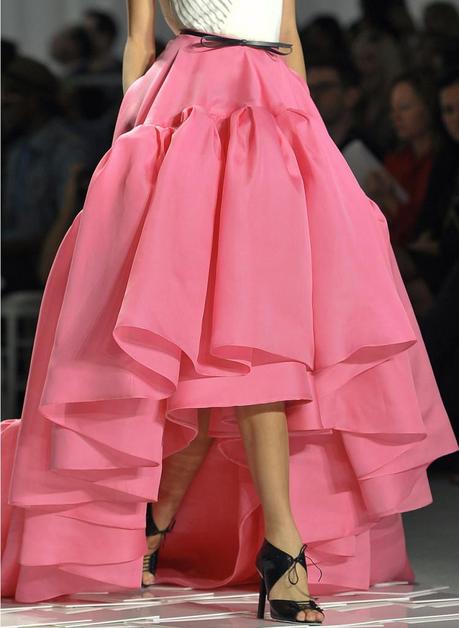 image via
This week has been anything but stress free. Between trying to stay on top of the current e-mail situation, and life in general things are crazy. Last Saturday I got home and our little Banks' eye was swollen. Thinking that him and his puppy brother Harry has been wresting and he maybe took a paw to it, we iced in a bit, flushed it out and decided we would deal with it Monday morning when the vet opened again. Come Monday, the eye is looking a bit worse so we headed to the vet only to learn that even though little Banks is in PERFECT physical health, he has early onset cataracts in his left eye. Tear. Now as a dog mom things like this can be scary because you guys, these puppy brothers are like my children. Well, technically at this point in time they are! Good news is that he can have surgery & his vision will be fixed but we all know how inexpensive a dog eye surgery can be (clearly sarcastic).
One other little hiccup besides little puppy stress was the air conditioning decided to quit. Don't worry the weather was 60 degrees, so we slept with the windows opened and then learned once the air conditioning guy came over the next day that we just needed to change the filter. All I can say is #firsttimehomeowners  and #fail. We live and we learn.
Other than those two little stresses it really was a good week. Last night I hosted the Spring Style event at Trina Turk in Highland Park Village and it was such a blast. Between being around the clothes, shopping with guests & sipping champagne it was a fun night. Since last night went kind of late (afterwards we had dinner with friends) we are more than likely going to be a little bit low key tonight. I often say that and it changes in minute. Who knows. Well enough from me now, I hope you all have a wonderful weekend & don't forget to check out some of my current favorite items that are on sale (see below). Happy Friday! xx
Best Weekend Sales
Nordstrom:

I have talked about printed pants A LOT this past week & I really think I need to pull the trigger on these beauties. Love this Kate Spade statement necklace, these open back suede booties (only $97) & this leopard sheath dress is SO cute (and only $59).

Neiman Marcus:

Still love this Rebecca Minkoff dress, this Trina Turk dress is the perfect little white dress for the summer & this magenta Alice & Oliva bow back dress would be adorable paired with flats this spring or summer!

Shopbop:

 This long sleeve lace dress is just beautiful, I have been searching for a cute backpack & this one maybe the winner! Also I mentioned these sandals last week & I still think everyone needs to have a pair…they are just perfect for summer!

Design Darling:

This gold knot necklace is gorgeous, this green bangle would be the perfect addition to any arm party, also really loving this preppy monogrammed cuff.