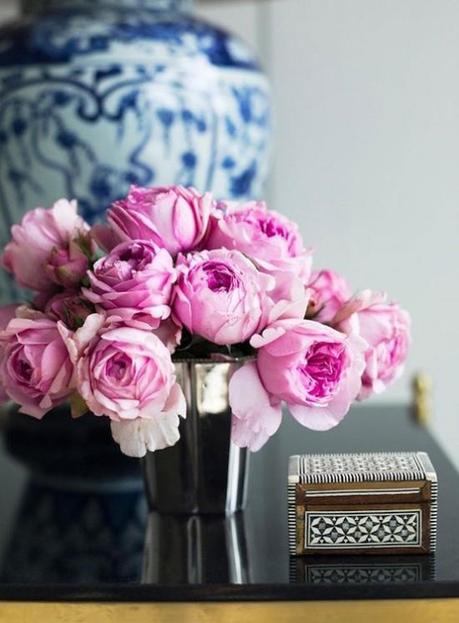 Another Friday is finally upon us, and as usual it couldn't have come any faster. I can't believe it's practically the middle of June already! I'm amazingly surprised to realize that almost half of the year has gone by – where is the time going!? This week I'm also amazed by all of your sweet comments, tweets, and support of this post. Thank you so much! In case you missed it, I came to a revelation that I was kinda underwhelmed by fashion blogging lately. I'm absolutely still going to blog – I feel I would rather focus on more lifestyle content now as opposed to daily outfit posts. Don't worry – outfit posts will be making a cameo appearance every now and again! I hope you all have a fun, fabulous, and safe weekend! As always, thanks for reading and enjoy this week's fun links!
New Blog Roll. I definitely won't be unfollowing all of my favorite fashion blogs, but I've for sure been inspired by several lifestyle blogs these past couple of weeks as I debated making the transition from strictly a fashion blog to incorporating other types of content. Some new additions to my blog roll include Camille Styles and Apartment 34. And I can't leave out a couple of my old favorite lifestlye blogs, A Piece of Toast and VMac + Cheese as sources of daily inspiration. I'd love to know where you get daily inspiration fix from whether it be a blog, website, newsletter, etc. leave me a comment and let me know!
Snoball Season. It's hot ya'll. Really hot. And if you live in a southern city, or any humid and swelteringly hot city I feel bad for you if your city doesn't have snoballs like mine. Now a snoball isn't just your ordinary snow cone. Nope, not even close. The snoball's ice is mouthwateringly soft, the flavors are endless, and you can even add toppings in the form of fresh fruit, whipped cream, or condensed milk. If you're ever in the city during the warmer months, it's an absolute must you try one. You can read more about snoball season in Nola here.
Holy Collab. Isabel Marant for H&M! Someone hide my wallet now. We don't even have an H&M in New Orleans, but thankfully we are scheduled to get one this fall. Praying it will be open by the time this collaboration hits stores on November 14. If not, that date is two days after my birthday, which may mean a little post birthday trip to Houston to do some shopping and visit an H&M of course!
Almost Time. The date for Google Reader shutdown – July 1 – is swiftly approaching. You can follow me here on Bloglovin' to make sure you keep up to speed once Google shut Google Reader down for good. Friending me on Facebook and Twitter is also a great way to stay in the loop!