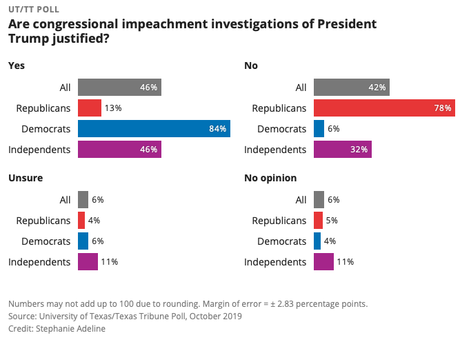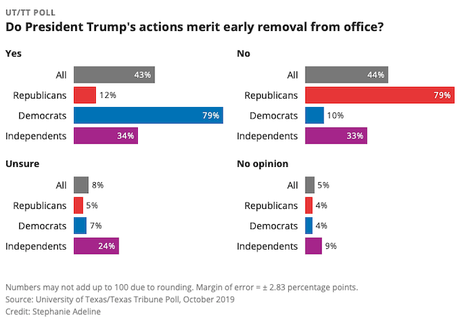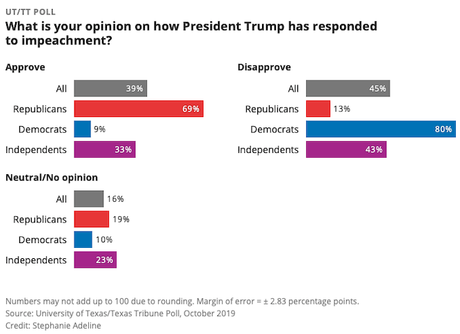 These charts are from the newest University of Texas / Texas Tribune Poll. They questioned 1,200 registered voters in Texas between October 18th and 27th, and the poll has a 2.83 point margin of error.
One might have thought that red-state Texas would be supporting Donald Trump in his fight against being impeached, but that is not what this poll shows.
About 46% of Texas voters say the House impeachment proceedings are justified, while 42% say they are not justified. About 43% say Trump's actions merit his early removal from office while 44% say they do not. And 45% disapprove of how Trump has responded to impeachment, while only 39% approve.
These are not good numbers for Trump. After the House holds public hearings, Texas voters could show a majority supporting impeachment and removal.