It's hard to think of a better way to spend a Sunday afternoon than with friends munching on tacos. Members of the Atlanta Food Bloggers' Society converged on the home of Lauren Patrick, editor of Pretty Southern with our beverages and lawn chairs to enjoy treats from the award-winning and ever-popular Tex's Tacos food truck that was parked outside her house.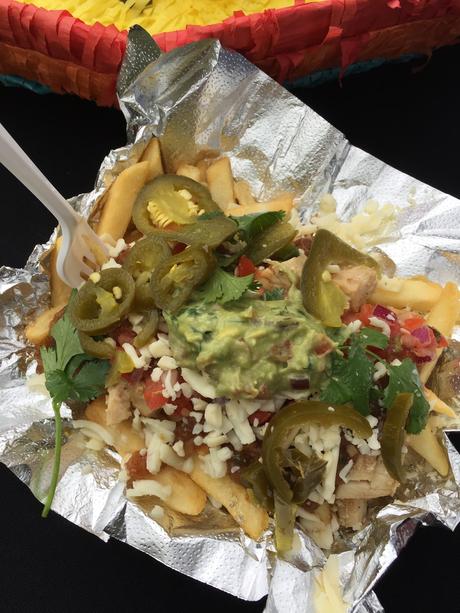 This fully-equipped taqueria on wheels serves a delicious assortment of Tex-Mex treats with bravura and flair. Tex's Tacos started when two long time friends shared a meal San Antonio. Mac Helms, bemoaning the lack of his Texas favorites in Atlanta, joined forces with Harrison Jones to bring authentic Tex-Mex tacos to his city. They call their take on the Tex-Mex cuisine "Nueva Texicana," creating a style that is unique & exciting.
The duo spent six months working with chefs to craft their offerings, dedicating as much as a week to perfecting each individual taco. The resulting menu is comprised of fresh, high-quality ingredients and packed with flavor and includes only best tacos, tantalizing quesadillas, chips with salsa and guacamole and their signature Texicana Fries which are lime fries loaded with toppings like grilled onions, queso fresca, and pico de gallo. While the food truck concept is quick-serve, all of their food is made fresh to order and is fully customizable.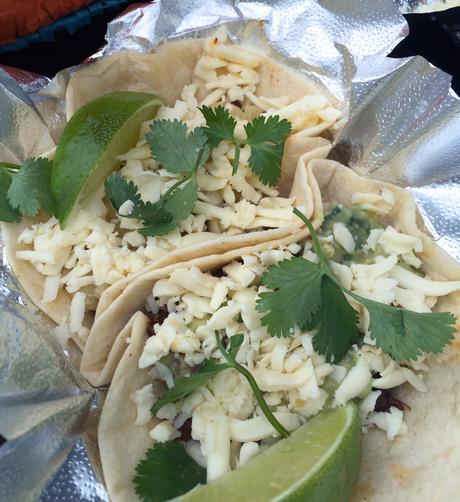 We had the option of sampling our choice of tacos. I chose a Carne Asada and a Pastor De Puerco taco and Texicana Fries. The Carne Asada taco had citrus-splashed skirt steak, grilled onions, cheese, guacamole and cilantro, while the Pastor de Puerco contained pork al Pastor, pineapple, cheese, grilled onion and cilantro; both were garnished with copious amounts of fresh cilantro and a fresh lime wedge. The first impression when they hand the tacos out of the window is how good they smelled and how very fresh they looked. The carne asada was earthy and rich while the pork was a bit sweeter with very tender pork. The over the top lime fries were like a variation on nachos with toppings over crispy fries. The generous portion of fries could easily make a meal of their own. Of course they were all the better with a cold cerveza with one of those lime garnishes!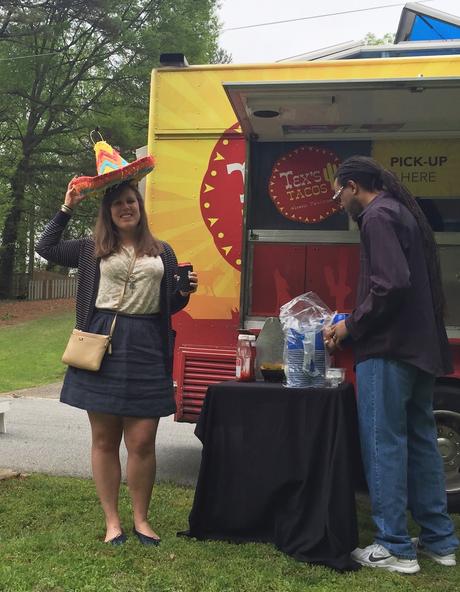 We chatted with neighbors and friends as we devoured our Tex-Mex goodies all the while discussing how convenient and enchanting it was to have a food truck pull right up in front of a home, delight guests and drive away when the party is over. Now for the beauty part, we can and you can too because Tex's Tacos caters. You invite the guests, select the menu items you want to offer them, give Tex's the headcount and they do all the rest. Convenient and enchanting indeed!