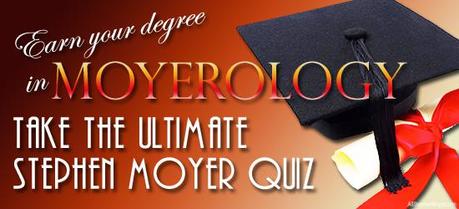 To celebrate the 2 year anniversary of our other website AllStephenMoyer.com, we have created a special gift for our Moyer loving readers.
The Ultimate Stephen Moyer Quiz consists of a large number of Multiple Choice questions, True or False, Multiple Answer and Open Questions and is the very first quiz that covers Stephen Moyer's life and work from his date of birth to the present day.
If you pass the test you will receive your degree in Moyerology in the form of a diploma that you can print and personalize with your name.
Take the quiz here: http://www.allstephenmoyer.com/ultimate-stephen-moyer-quiz