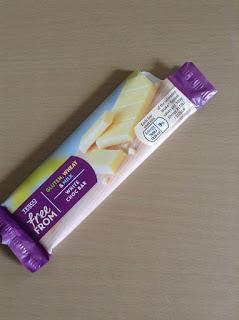 There's a lot of new Free From products coming out in the supermarkets at the moment; Tesco, M&S & Morrisons have all stepped up their game, and as well as gluten free products there's been a lot of new Dairy Free stuff too. Which is handy if you're lactose intolerant or vegan! So bravo to good old Tesco for bringing our this new Dairy Free White Chocolate bar...surely it's the vegan answer to that classic white bar known as Nestle Milkybar?!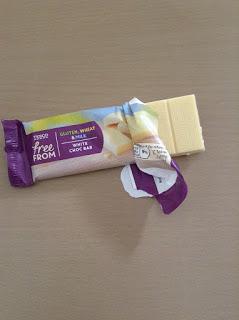 Opening the wrapper it was certainly remiscent of a Milkybar, with its thin shape and breakable pieces, and a creamy sweet aroma. The chocolate contains maize flour in place of milk solids as well as inulin, maltodextrin, coconut oil and of course cocoa butter. It cost 45p for a 35g bar which is decent value.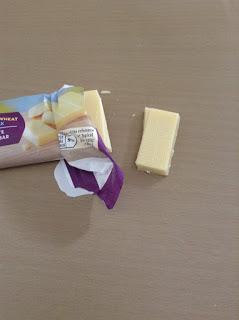 Taste-wise, well it's not quite the same level of creaminess as a Milkybar but it's a still nice creamy bar in its own right, the cocoa butter makes it very melt in the mouth and it's quite smooth, but it does have an odd aftertaste that presumably comes from the maize flour. It's a decent dairy free bar, but I'm not sure it's as good as other brands that use rice milk in place of the dairy.
Overall, this is a decent value dairy free chocolate bar from Tesco, and perfect for a sweet creamy hit if you're avoiding dairy.


7.5 out of 10.