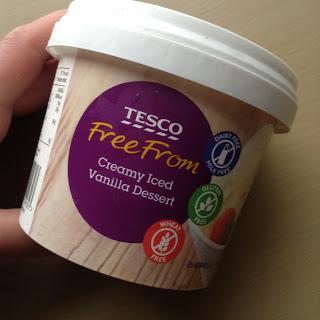 It's Summer, so ice cream season is officially upon us! If you're vegan or allergic to dairy however it can be mighty hard to find a decent ice cream alternative...I mean there's the Dairy Free Swedish Glacé desserts, but if you're allergic to soya they may also be off the table. Luckily there's Tesco to the rescue (perfect advertising slogan right there, they really should pay me!) with their legume-based lupin protein iced dessert. I do enjoy Tescos Free From cones, and have always wondered what the filling might be like in a tub of its own.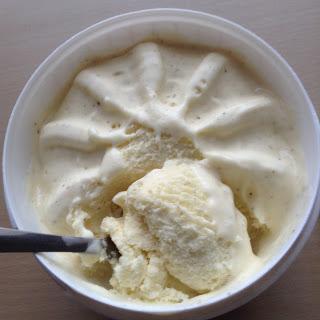 This is a simple vanilla flavoured iced dessert, and so far is the only tub version I'm aware of that Tesco produce. I do think it'd have been better with some raspberry ripples running through it, but it was very delicious all by itself. These cost £2 a tub although according to Tesco's website, this product is currently not available.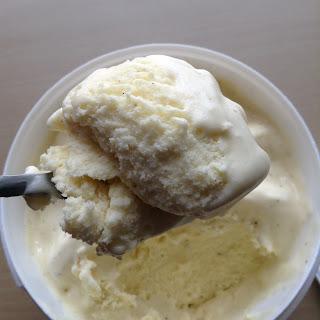 The dessert melts very easily and has a great creamy texture, it's very similar to regular vanilla soft scoop ice cream in fact. And it's very yummy! It melts in the mouth and is just the perfect texture. It does seem a little boring after a few mouthfuls, so it's definitely meant to be jazzed up with extras such as berries, syrup, sprinkles, biscuits or whatever you fancy. But as it stands it's the perfect creamy base for a tasty dessert.
Strangely, these have been absent from my local Tesco since I initially purchased this tub, and even Tesco's website states they're not available...either they're very popular or they've stopped producing it...if anyone knows please do leave a comment!
8 out of 10.