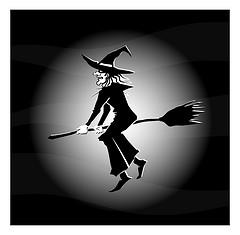 photo : Vector Portal
When it comes to entertaining children on holiday, the Austrians lead the way in lively learning that brings laughter and a lot of love. Their tourism tactics for keeping tots happy are unparalleled.
Reither Kogel
Set high on the mountain near the Tirolean village of Reith im Alpbachtal, is Reither Kogel – a family friendly walking area with magnificent views over the Alpbach, Ziller and Inns Valleys. The Reitherkogelbahn (gondola – open 6 days a week; closed Fridays) carries visitors to the start of a 2k series of pathways with easy walking, suitable for prams and pushchairs.
Highlights of the trail for tiny tourists include:
photo board for souvenir snaps
wobbly bridge to walk about on
birds nest swing
climbing frames, jumps and stilt forest to stalk about on
trampoline, giant slide and balancing beams to bob along
ghostly moor and witches to wonder at.
Juppi Zauberwald
Discovery Days having fun with nature are held on Tuesdays between July and September, where learning and laughter are the goals of the Juppi Kids Club led by certified child care staff. These lovely lads and lasses organise Fir cone throwing competitions; memory games; and guessing games about beetles or other things the children have found on the mountain.
And the funniest thing of all is Bartl Bergfrosch, the mountain frog, who leads them all in a merry hunt on the hillside dressed in his red check shirt, Lederhosen and traditional Tirolean trilby complete with top feather. Yodeling lessons are his specialty!
When and Where
Should you wish to treat your tots to a day of fun filled mountain mirth, no booking is necessary. Just turn up at the Tourist Information Office in the village at 9:00 and prepare for a few free hours, whilst the kids learn to love the mountains and their natural inhabitants. Sessions end at 14:00, though there is the option to linger longer whilst the children have a couple of hours of creative craziness at the Juppi Kids Club Centre in the village Tourist Office.
For a fun filled day out for the family when staying in your own holiday home-from-home, Reith im Alpbachtal is just under 3 hours drive through superb scenery in Austria and Germany on the easiest route imaginable.