Be still, my heart…
The 66-year-old Arnie was seen in jeans and a khaki jacket as the motherf****n Terminator as he filmed  alongside Die Hard star Jai Courtney and Game of Thrones star Emilia Clarke, 27, in New Orleans on Wednesday.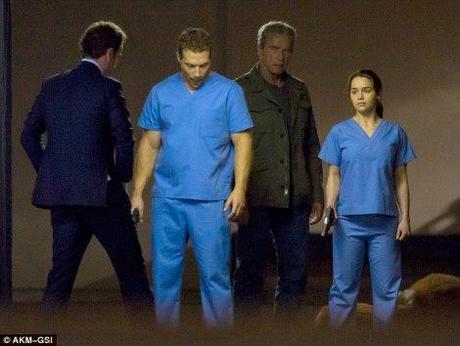 And the first actual proper set photos from the upcoming "Terminator" reboot have arrived courtesy of The Daily Mail.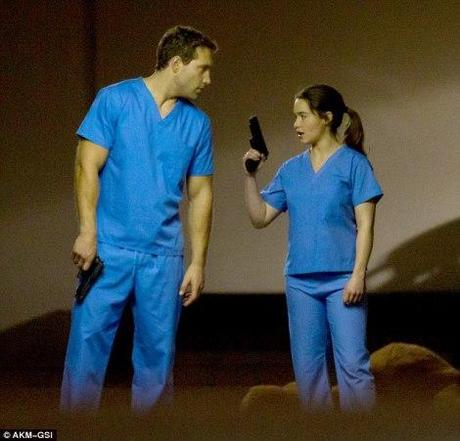 He told MTV: 'Terminator deals a lot with time travel, so there will be a younger T-800, and then what that model does later on when it gets reprogrammed, and who gets a hold of him. So it will be all kinds of interesting twists in the movie, but I feel so good.'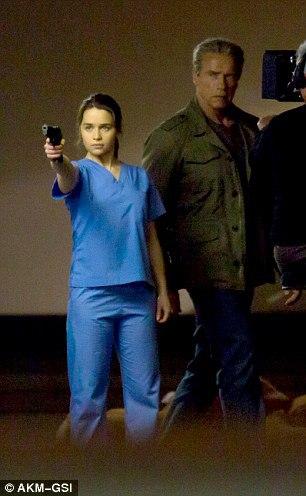 'The way that the character is written, it's a machine underneath. It's this metal skeleton. But above that is human flesh. And the Terminator's flesh ages, just like any other human being's flesh. Maybe not as fast. But it definitely ages.'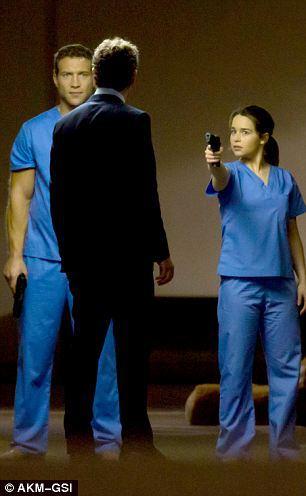 The age difference between the mother and son, robot-busting warrior John Connor is being played by 44 years old Jason Clarke, suggests that time-travel will be involved in the film, which is set to be released on July 1.
YES!
N.