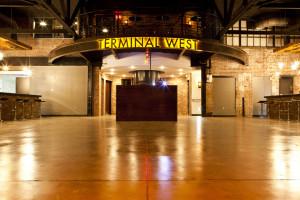 (Photo Credit: Terminal West)
One of the greatest things about Atlanta is the music.  Cover charges and convenience fees aside, the non traditional venues that make up Atlanta create an atmosphere where ATLiens can come and enjoy real live music.  Amongst those that hold the title of entertaining great bands are The Tabernacle, Masquerade, Smith's Olde Bar and one of my personal favorites, Terminal West.  Located off Marietta Street in West Midtown,  Terminal West is a cool unique venue with one main sound room and an upstairs balcony.  For the beer connoisseurs, the venue serves 40 to 50 different craft beers.  Seating is pretty non existent, but who wants to sit?  Oh, and smokers be aware, it does include an outside patio with a bar included.  Sure, it can get packed, and you may need to go outside for a breather, but what's worse..a fan-less concert?  Terminal West has hosted some of the most memorable music events for the past three years that I have been in attendance.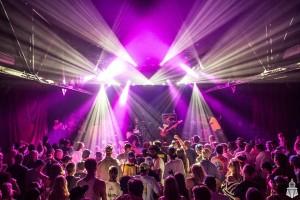 (Photo Credit: Terminal West Facebook)
With 7,000 square feet this once iron and steel foundry, which explains the rail road theme decor, accommodates live bands, DJs, and special events.
So what's next on the list?  This weekend a guitarist and drummer duo, The Floozies will be playing on Saturday, February 22nd.  Snarky Puppy on Monday, March 3rd.  For a full calendar update: www.terminalwestatl.com