Sweet, tangy, and full of umami, this teriyaki tofu is a delicious vegan weeknight dinner option! Seared until golden, then smothered in an irresistibly sticky sauce, this tofu is hard to beat.
Tofu is a great protein option for meatless meals, and I find it hard to resist when smothered in a delicious sauce; peanut ginger tofu stir fry and tofu tacos are two tasty examples.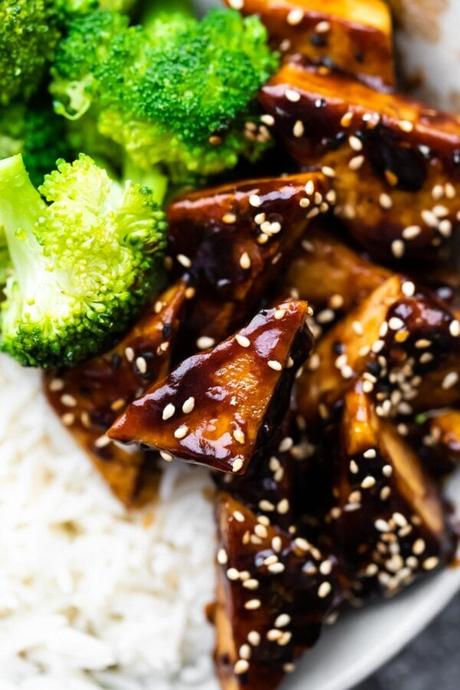 While tofu can be a polarizing ingredient in my household, everyone agreed on this teriyaki tofu: just plain delish!
Why you'll ♡ teriyaki tofu
it's simple and you can prep components ahead of time
the teriyaki sauce coats the tofu and masks any 'tofu flavor'
you can prep it ahead and reheat for meal prep
Recipe video
Watch the video below to see how simple it is prep this teriyaki tofu! You can find more recipe videos on my YouTube channel.
Don't forget to pin this post to save it for later!
Continue reading:Teriyaki Tofu