Mini turkey burgers flavored with tequila and lime, and topped with Monterey Jack cheese and freshly made guacamole!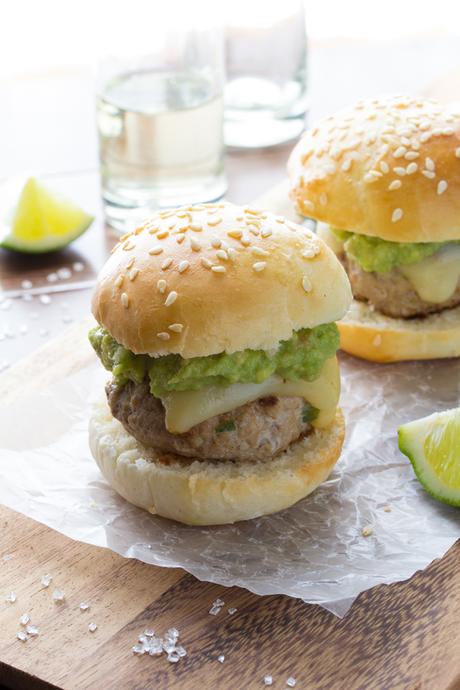 It's officially May.  Wow.  That really snuck up on me!  Anyone else?
May means so many wonderful things: longer days and warmer weather.  We've already been spending extra time outside, and I can't wait to get my deck lounger out, so I can get to lounging!  Such a nice way to unwind after an incredibly stressful April!
May is such a fun month…my birthday and Mother's day (hopefully I don't get another vacuum cleaner!!), but first and foremost, Cinco de Mayo!  Woo hoo!
We love Mexican food all year-round, but it's fun to have an extra excuse to put tequila in stuff and guacamole on stuff…am I right?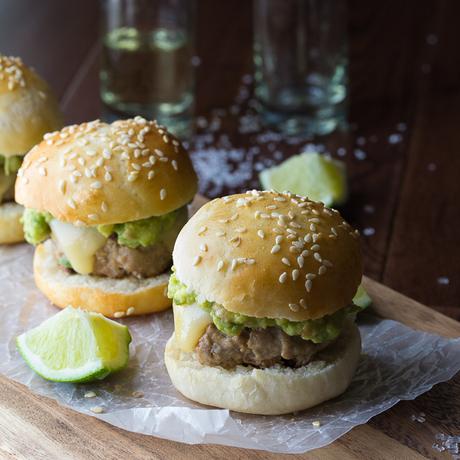 I couldn't resist whipping up some delicious tequila-infused sliders!  The burgers are infused with tequila, lime and jalapenos, topped with melty Monterey Jack, and then with freshly made guacamole.
They are so easy to make, and even easier to eat!
Head over to Real Housemoms, where I'm sharing my recipe!