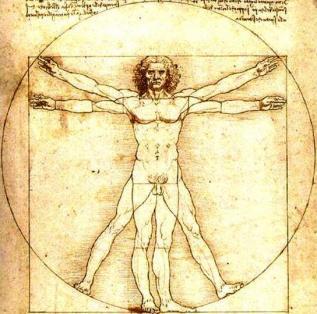 Hello all! I wanted to do a real quick post while taking a break from studying for immunology. Eeew. Really trying to like this stuff because I'm totally into pathogens and how they work, and it's probably important to know the other side of it. You know, the human host and how we fight those suckers.
In case you didn't know, I was one of those typical "pre-med for my parents" type of brown kid and I stuck with it until my senior year when I decided to be real with myself and disappoint my parents. (After wasting my time and money on taking the MCAT, but luckily before wasting time and money on med school itself.) Soo I had a science degree that was unfortunately not chemistry so I decided it would not be smart to just go straight to industry and work my way up from a poor salary. Plus, my degree didn't necessarily equate to being a particularly intelligent life form. I needed a higher degree. 
So I signed up for this one year M.S. program in biotechnology, which I am wrapping up in a few weeks. It's been real. It gave me exposure to what's hot and happening and helped me develop a love for the study of infectious diseases as well as RNA and all the cool things this versatile family of nucleic acids can do. DNA is so yesterday. I was really interested in neuroscience as an undergrad, but I discovered that there were flavors of science that I liked better, at the conceptual level and at the bench. Looking back, it's funny how I absolutely hated lab work in class, pretty much until my senior year of undergrad. Science didn't get cool until I was 22.
I'm writing this post to anyone out there that might be distressed about their situation. Don't do med school because of your parents, don't do med school because you've come too far along with your pre-med curriculum, and don't do med school because you don't know what else to do. I discovered something about myself later in the game that I really should have known all along…I love learning but I hate studying. It's actually amazing that I've come this far. And I'm going to my number one choice of grad school to pursue a PhD in just a few months. I'm not saying everyone is an academic, and maybe you view your education as a means to an end, which is fine…but just consider your options closely. A degree in science can be used for so many different and important things.
Did you know that, if you have a science degree, a pharmaceutical company might be willing to fund your law school education so you end up being a patent lawyer for them? Think about it. They pay for your graduate education. They guarantee you a job post-graduation. No debt. Plus job. What the hell? I wish I knew this before. If riches is your number one incentive/driving force, DO IT. Patent law is probably as dry as it gets, in my book, but man will you make money.
These are my words of wisdom, just in case it might help a poor brown soul. Or really any science major/pre-med student that might stumble upon this.
Cheers!