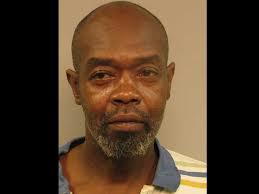 Local news reports
Police said Friday that no charges have been filed in the death of 55-year-old James Leon Ridley, Jr., who died after being shot by 31-year-old Leondra Ridley.
Police said the younger man was called Thursday night by other family members who said James Ridley showed up drunk and violent. When Leondra Ridley arrived, a woman and her children, ages 4, 6 and 7, were hiding in a closet in fear of James Ridley.
Police said Leondra Ridley told them he shot his uncle in self-defense. Police said the younger man has a valid pistol permit, remained at the scene and cooperated with detectives. The victim was shot once in the chest.
This is what I mean about the supposed DGUs. The police report is based on what the living guy says. The dead guy obviously cannot tell his side of the story. And what's the living guy gonna say? Would he ever admit that maybe the shooting was unnecessary? Of course not.
That little bit of logic is sufficient to deduce that the numbers of DGUs we keep hearing about include some that are nothing of the king, some of them are actually crimes disguised.
What's your opinion? Please leave a comment.