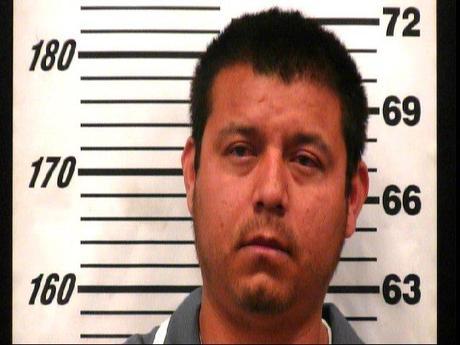 Miguel Angel Salinas




Local news reports

(via Southern Beale)


A Rogersville man was arrested early Saturday morning after allegedly firing a handgun in the proximity of his wife and three children during an alcohol-fueled argument.

Around 3:37 a.m. Saturday, Hawkins County Sheriff's Office Deputy Gary Lawson was dispatched to 312 Arrow Head Drive in Rogersville on a complaint of a domestic dispute involving a firearm.

Upon his arrival, Lawson reportedly observed a woman and three female children running from the residence screaming.

Through her daughter Mrs. Salinas stated that her husband, Miguel Angel Salinas, 31, of that address, had been drinking that night and started arguing with her.

"Then he pulled a pistol out and pointed it at her, and told her he would kill her," Lawson stated in his report. "Griselda stated they went outside where he fired one shot into the air. Griselda said she went back into the residence, where Miguel then fired the weapon inside the residence close to where she was standing."

Mr. Salinas turned over the Beretta .25-caliber handgun, which was hidden in a couch cushion.

The pistol had a spent shell casing stuck in the chamber, and Lawson reported observing that the barrel of the pistol was still warm to the touch.

Salinas was charged with aggravated assault.