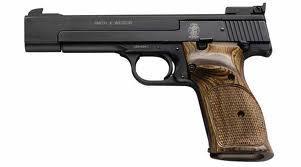 The Times News reports
Investigators report the 7-year-old boy was playing with his 4-year-old and 13-year-old brothers in a bedroom when the gun went off and struck the 7-year-old in the head.
According to investigators, the three boys thought the loaded weapon was a toy.
The unidentified boy was flown to UT with possibly life-threatening injuries.
Major Michelle Jones said the children reside at the home with their parents and grandparents and the gun was registered to a member of the household.
Don't you think it's funny the way gun-friendly news sources report these things as simple accidents, as if they could happen to anyone. And naturally the gun-friendly police in Tennessee report that
"At this time, we have not gotten far enough into the investigation to determine if charges will be filed."
How about this for a plan. Every time a child gets ahold of a gun the owner of that gun goes immediately to jail. Then, the investigators can put together all the details for a judge to render the appropriate sentence.
What's your opinion? Please leave a comment.