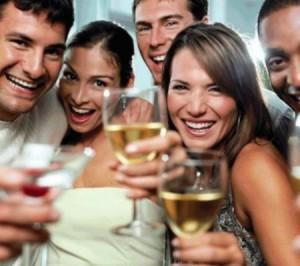 Ten Ways To Grow Your Wine Club
I've been managing wine clubs for wineries for many years. The memberships have ranged from start-ups to over 4000 members. Following are my favorite tips for growing and maintaining wine clubs:
Provide excellent customer service to retain your club members:  This is my cardinal rule. These are your best customers and they should be treated as such. Respond to emails and phone calls the same day and don't be afraid to bend the rules a bit to keep your club members happy. A little extra effort goes a long way!
Write compelling bi-monthly emails to your non-club list with special offerings: These folks already know and love you and your wines. Let them buy some and share it with their loved ones.
Offer "members only" wines and make sure all club wines are top quality: Do not use your wine club just to move inventory. Customers will eventually catch on to that and will quit because of it.
Create a loyalty program: If a member stays for a year, offer additional discounts, gift certificates, special wines, etc.
Do "pick-up parties" for your will-call members: This is an opportunity to sell even more wine to your club members and their guests. Make sure that the parties are unique and fun.
Do quarterly "we want you back" email and postcard campaigns for past members: These are proven customers and people leave wine clubs for a multitude of reasons. Why not make an effort to get them back?
Create a referral program: If a member brings in a referral, offer a gift certificate or special discount.
Use social media to promote your club: Do special offers for club members via social media – use the same offers as emails to stay consistent and take pictures of club members and club-related events and post on your social media channels.
Do customer surveys: (one for club and one for club prospects) twice a year – find out what your customers and your club members want
Make sure that all club-related materials are consistent with your brand image: The content needs to be relevant and interesting.
Please feel free to email me at [email protected] with any questions and/or if you need some help with your wine club.
Cheers!
Sue