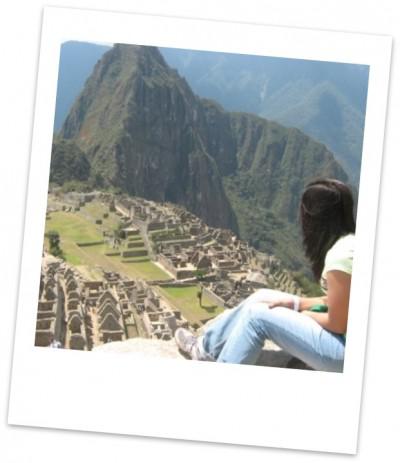 If you want to take a Peru vacation, you're probably thinking of visiting the famous UNESCO World Heritage site of Machu Picchu. The most famous and popular way to get to Machu Picchu is on the Inca Trail, over 30 kilometres of winding paved path that is more than 500 years old.
So if you're thinking about Inca Trail tours, what should you expect? Here are ten important things.
1) A waiting list
The Inca trail is so popular that most people must book 3 months in advance. If you're thinking about booking, it's also worth remembering that the trail is closed in February for maintenance.
2) Obligatory guides
Since 2000 the Peruvian Government has made it an official requirement to trek the Inca Trail with a guide. This means the only option is to do the trek as part of a tour.
3) Poor service for low prices
When choosing your tour operator for the Inca Trail, avoid the temptation to go as cheap as possible. You'll find yourself in large groups of twenty people or more and there's a high chance that the tour operator will treat their Peruvian staff badly.
4) Tipping porters and guides
Even if you choose a company that treats its workers well, cooks, guides and porters will still be relying on tips to get paid a decent wage for their work. Generally accepted rates are as follows:
If you are part of a group, each group member should allow:
• US$5 per person for the porters (ratio is 1 client: 1 porter)
• US$10 per person to the cook
• US$10 per person to the guide
However, if you are part of a very small group, you may consider increasing these amounts.
If you are on a privately escorted trip, you should allow:
• US$25 for the porters
• US$10 for the cook
• US$50 for the guide
5) Difficulty with Altitude
Coming straight up from Lima and getting stuck into the Inca Trail will leave even the fittest hiker gasping for air. With the 4200m "Dead Woman's Pass" waiting for you on day two of the four day hike, try to allow for a couple of days in nearby Cusco to acclimatise to the altitude before setting off.
6) Crowds
Guides do their best to keep distance between groups on hiking days, but expect to see crowds in campsites. Inca Trail regulations permit 500 people on the trail per day (most of whom are expedition porters and staff) so if you wanted to be alone in the wilderness, there are probably better routes to choose from in Peru.
7) Lots of rules
Want to light a camp fire? Nope. Any chance of camping outside designated sites? Nope. Walking off the trail? Nope.
Expect a set of strict rules when walking the Inca trail – if you get frustrated try to remember that a lot of people use the Inca Trail and for good upkeep a strong set of rules are necessary. If you want a more flexible trek, there are plenty of options for hikes in the same region.

Steps
Up, down, up down…don't expect an easy, flat road. Inca engineers took their climbs and drops pretty seriously, so trekkers will have the benefit of kilometer after kilometer of stone steps to negotiate the mountains.
9) Early mornings
If you're not a morning person, don't opt for the Inca Trail. Particularly on the last day for the approach to Machu Picchu; your guide will be trying to get your group a good position amongst the others for entry into the site which will result in a cheery 5.30am wake-up call.
10) Incredible views and the trip of a lifetime
Despite all the problems and challenges, you'll be set for a wonderful experience which keeps trekkers coming back to the Inca trail, year after year. It'll be a decision that you'll never regret!
Have you trekked the Inca Trail? What were your experiences?
Author: Gary Sargent – Escaped to Peru / Escaped to Latin America