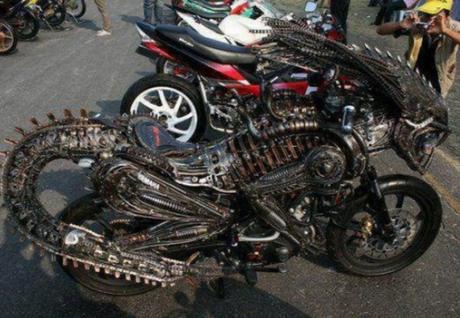 Ten Gift Ideas Every Fan of the Alien Films Should Own
Have you seen all the Alien series of films from Ridley Scott, James Cameron and the rest of the directors? Have you watched Alien, Aliens, Alien 3, Prometheus and even the new Alien: Covenant? If you have maybe one of these gift ideas is perfect for you…
---
Ten Gift Ideas Every Fan of the Alien Films Should Own
---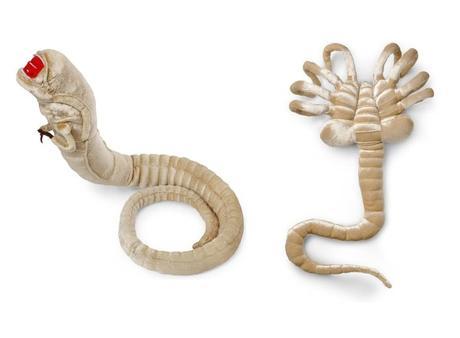 Alien Plushies
10 – Buy Now: >> Click Here <<
I'm not sure the Alien series of films warrants owning a cuddly soft plush toy, but they are these if you want one. Maybe it will come in handy to hold onto while you watch the new film.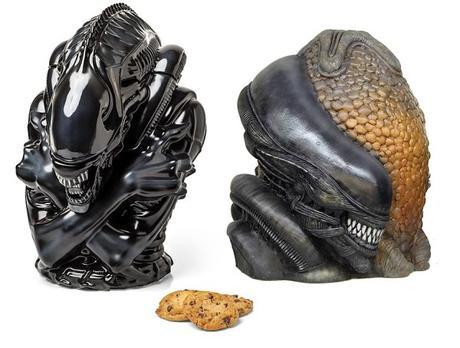 Alien Cookie Jars
9 – Buy Now: >> Click Here <<
If you found the movies to be scary enough, this might help you to stop eating all the cookies in one go. Personal I enjoyed them and wouldn't have any problems dipping my hand into this.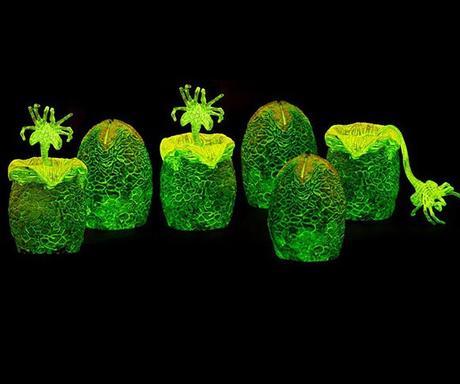 Alien Xenomorph Glow-in-the-Dark Eggs
8 – Buy Now: >> Click Here <<
Not only do you get 6 Alien eggs in total, but you also get 3 that are already hatched! These are not really for human consumption, just a novelty item.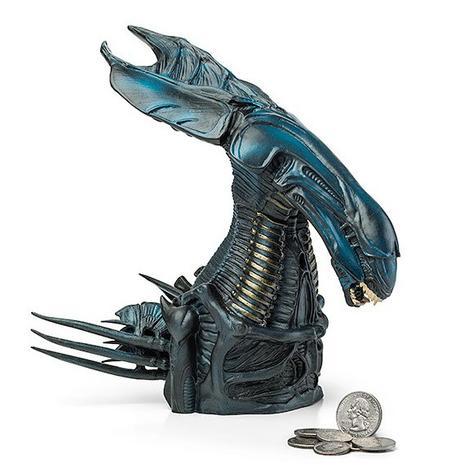 Alien Queen Money Bank
7 – Buy Now: >> Click Here <<
If you need to tell someone "Stay away from my money you bitch!" what better way to do it than with this.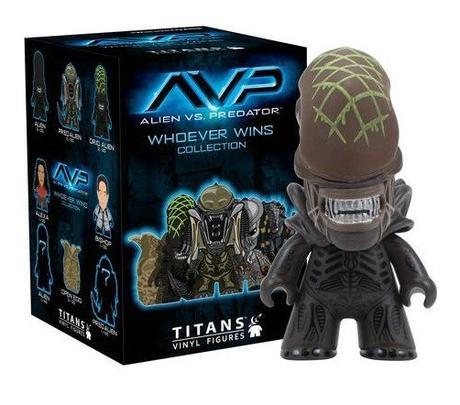 Alien Vs Predator Collector Figures
6 – Buy Now: >> Click Here <<
This officially-licensed Alien vs Predator merchandise is what is called a Blind Box and is just one of 16 amazing figures in the series and all of them are well worth collecting.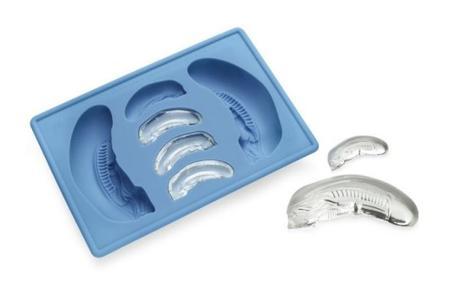 Alien Head Ice Cube Tray
5 – Buy Now: >> Click Here <<
Having a few snacks and drinks while watching the Alien movie marathon on the TV? Why not slip one of these into everyone's drinks and watch a few of them jump back in horror.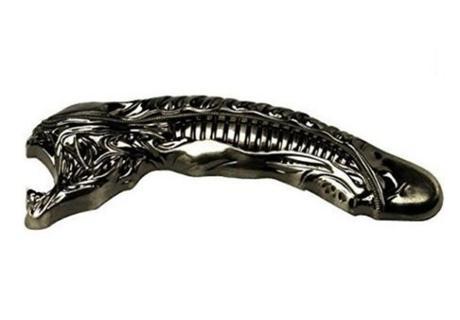 Xenomorph Head Bottle Opener
4 – Buy Now: >> Click Here <<
If you like to own more unusual bottle openers than everyone else, this one might well make you the talk of the bottle opening club.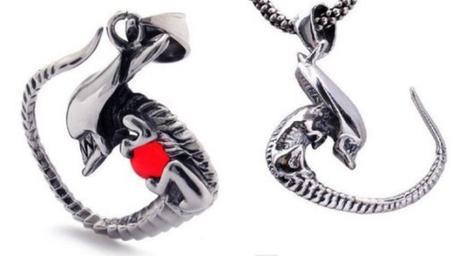 Alien Necklace Pendants
3 – Buy Now: >> Click Here <<
IF you like your necklace pendants to be on the nerdy side, why not get one of these and show people you love the films so much, it is about to burst through your chest.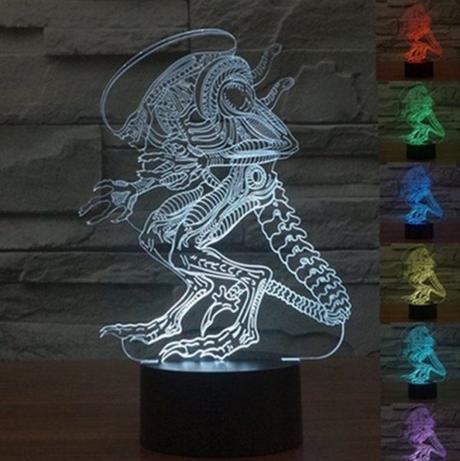 3D Touch Alien LED Light
2 – Buy Now: >> Click Here <<
Wheater you put it in a bedroom, living room or man cave. It will look great anywhere you put it. Simply touch it to make it change colours!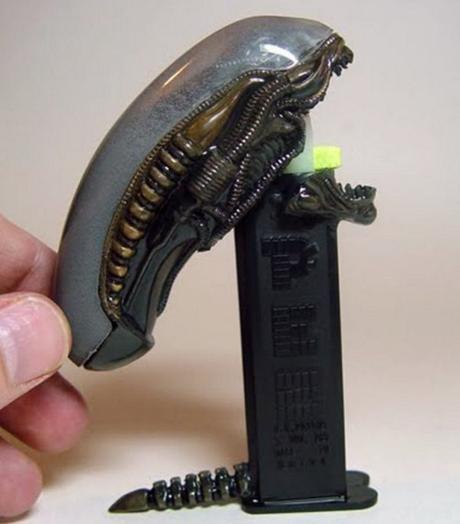 Alien Pez Dispenser
1 – Buy Now: >> Click Here <<
Can you really buy an Alien Pez Dispenser? Indeed you can. While it is hand made rather than official merchandise, it is still pretty cool.