Chef Nico Simeone introduces a ten-course tasting menu at his west end restaurant, 111 by Nico
With Mr Foodie away working, I was flying solo at 111 by Nico to try his new 10 course tasting menu. The cosy and hubub filled restaurant welcomed me with an aperitif of An apple a day, a refreshing a surprisingly strong start to the evening.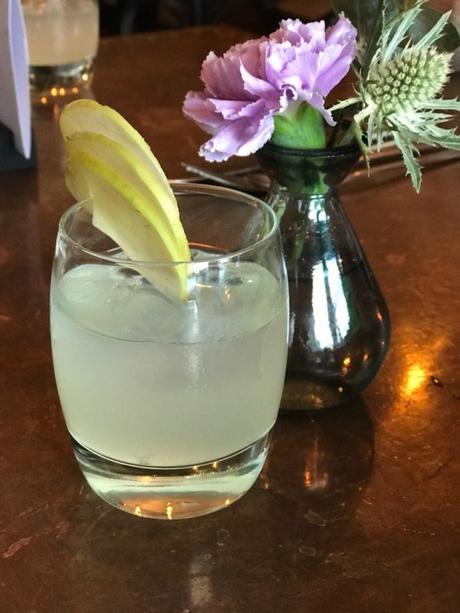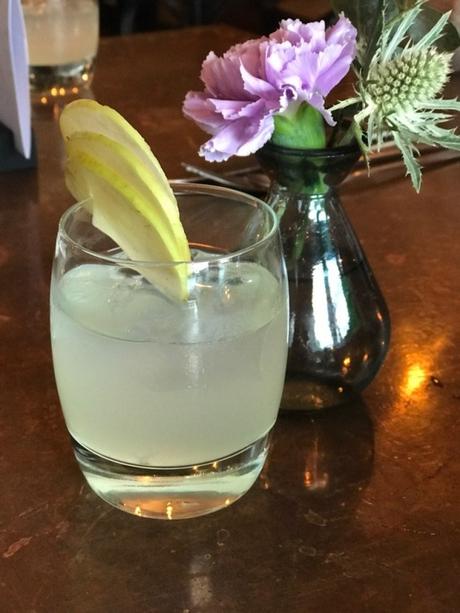 The new menu will launch at 111 by Nico on Friday 6 September and will only be available on Friday and Saturday nights.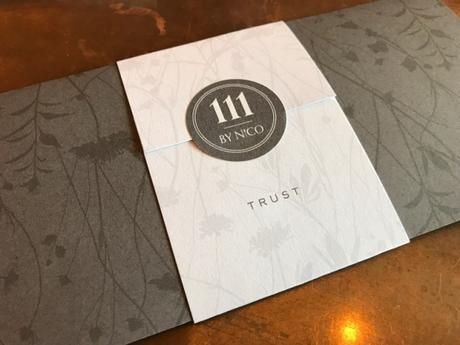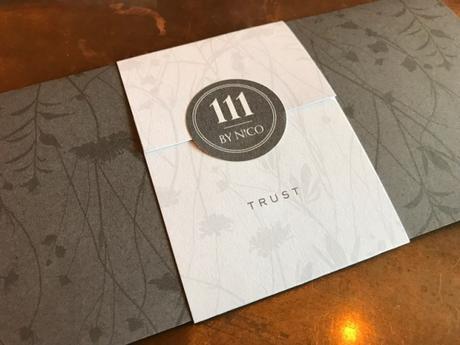 So what's on the menu? Dishes on the ten-course menu included the Golden Egg - duck liver parfait with yellow peach compote and brioche as well as another favourite dish of mine, Mackerel served with cucumber, greengage, elderflower, dill and buttermilk.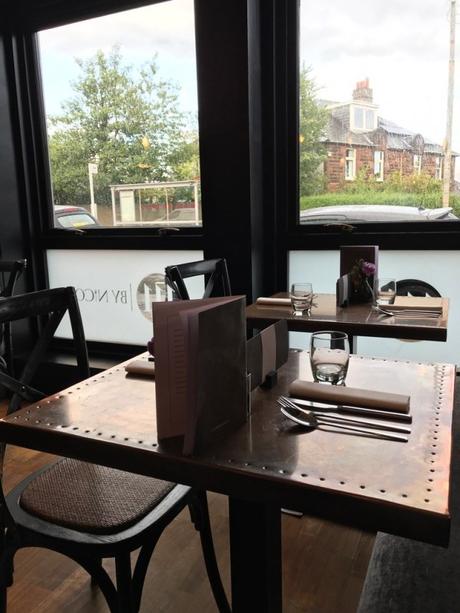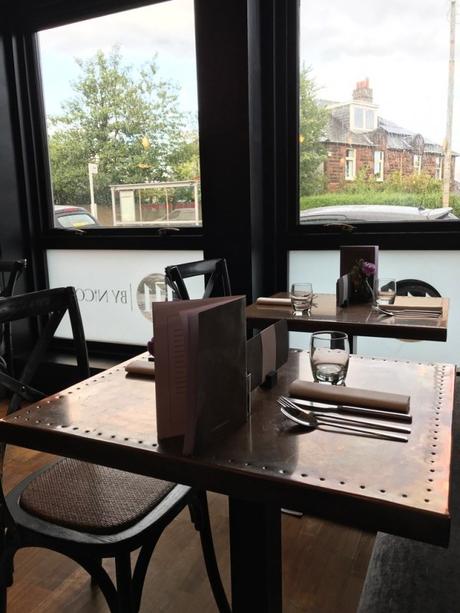 The ten-course menu sits alongside the TRUST tasting menu, where guests choose from a list of 12 ingredients to produce a five-course tasting menu. ( Click here for a previous visit)
TRUST is served at 111 by Nico every Tuesday - Thursday and all day Sunday.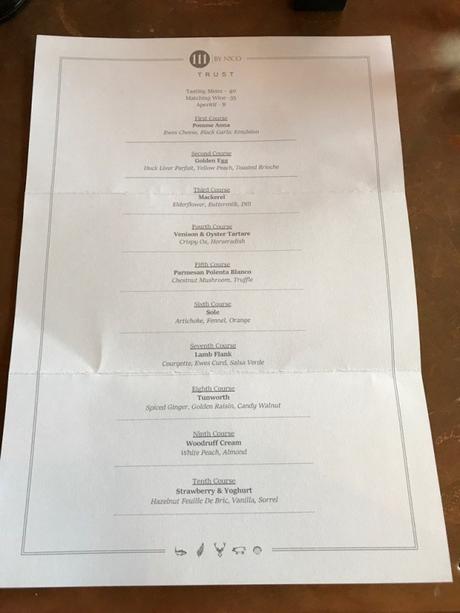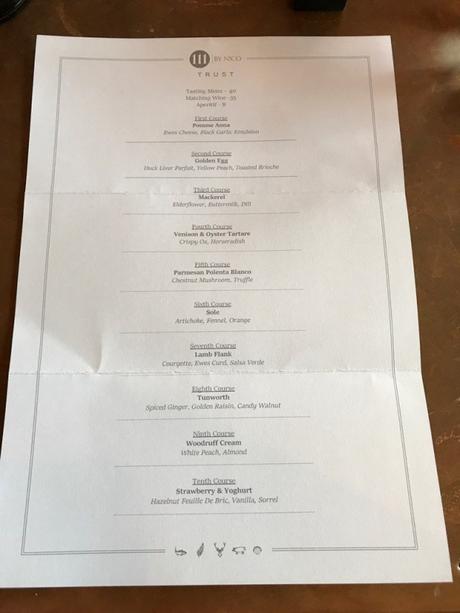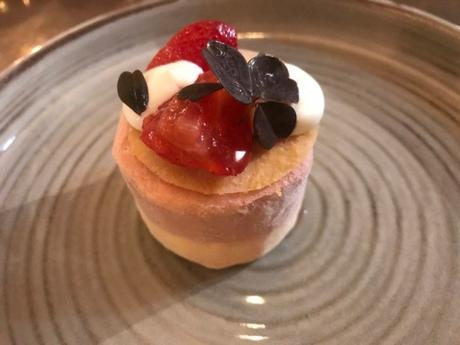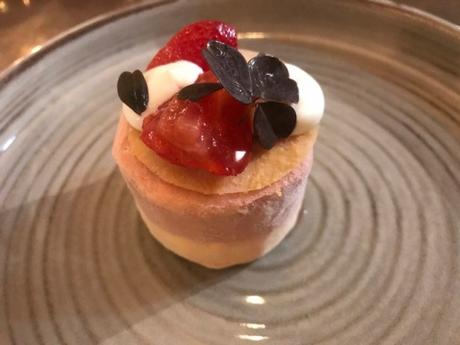 The wine pairings are:-
1.Lambrusco Quercioli Sorbara DOC Rose Secco, Medici
2.Soave DOC
Brigaldara
3.Falanghina Beneventano IGT - Bellamico
Rocca e Figli
4.Rosso di Montecarlo DOC Fattoria del Teso
Fattoria del Teso
5.NostalgiaMaturano Natural, Lazio IGT
I Ciacca
6.Moscato Passito Piemonte DOC La Bella Estate, Vita Colte
Once again 111 by Nico has proved why it is a fave of ours. Excellent quality ingredients served in a manor both which enhances their flavours and also in combinations I didn't think of. The creaminess of the oyster emulsion coating the venison tartare was balanced by the saltiness of the Parmesan Polenta which followed. There's something interesting in each dish from the ewes curd alongside the salsa verde to cheese served with sweet gingerbread.
TL;DR
+ superbly executed dishes.
+ try the matching wines as well.
- can get warm quickly when the restaurant is full.
Where
111 by Nico
111 Cleveden Rd,
Kelvinside,
Glasgow,
G12 0JU
Transport
Click here for Traveline Scotland Journey Planner
Reservations
The ten-course tasting menu is priced at £40 per person with a matching wine flight priced at £35. The menu is available every Friday and Saturday only.
Book online
Telephone: tel:0141%20334%200111
Join our Facebook Group Glasgow Foodies and share your reviews, tips of where to eat and drink, new places and old places you 💕
Fred sez paws up to an honest review. His hooman got a free meal but that doesn't mean an automatic OMG this was amazing review. I believe my hooman as she came back home happy and gave me lots of belly rubs.