For most people, a garden fence is little more than something to mark the boundaries of property or maybe just something keep pets in. But done well it can become a talking point and indeed a focus point that makes a statement about yourself and maybe the garden it borders. This post isn't about the reasons people make their fences from weird and wonderful things, this post is about all the amazing things people have recycled and turned into one…

---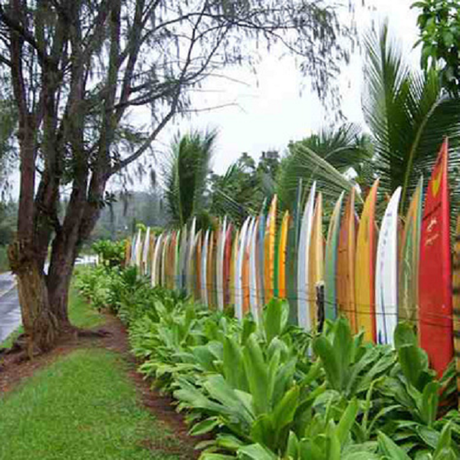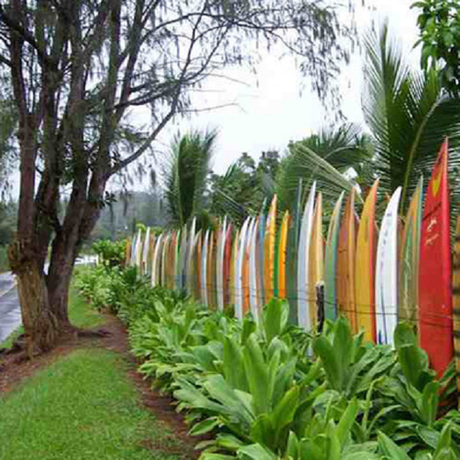 Surf Boards
Most people will never own one surfboard let alone this many, but if you just so happen to live near a beach where they get washed up and left behind maybe you could make a fence like this! It certainly looks very…radical.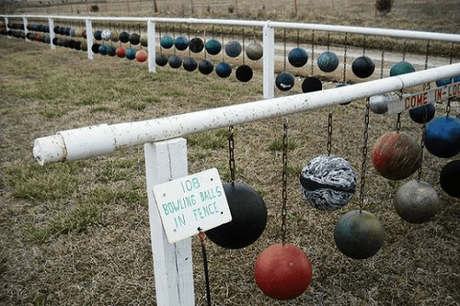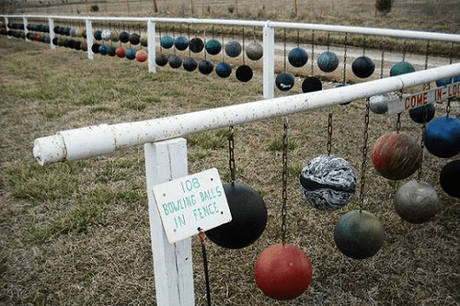 Bowling Balls
It might not keep the dog in and the leaves out, but it will look cool if you have a fetish for bowling. I think it would have made a better fence if it was made from the pins rather than the bowling balls.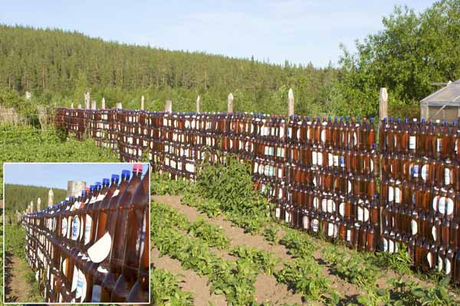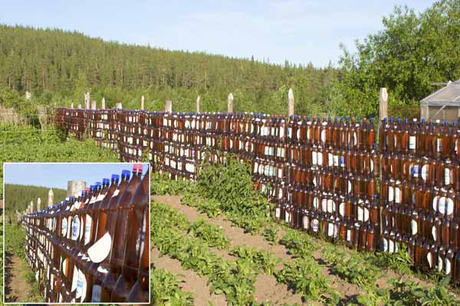 Glass Bottles
You will need to drink a lot of beer to make a whole fence, but if you do somehow manage to save up enough I think it looks rather nice. I do have to wonder what happens if the sun hits this fence in the right way, but I look the look of it.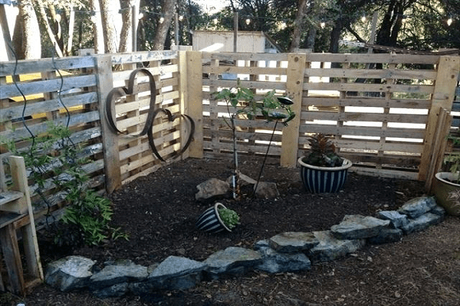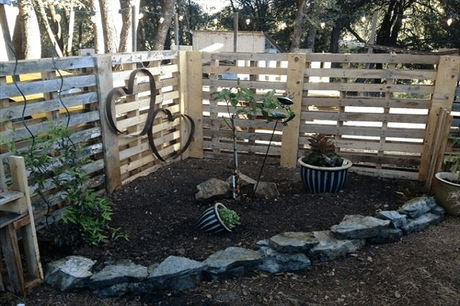 Wooden Pallets
Wooden pallets are practically fence pannels anyway and that is why they make for a pretty good garden fence. The good news is you could probably buy them for far less than a new fence panel.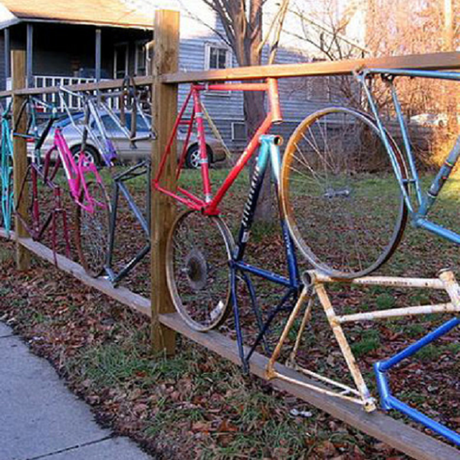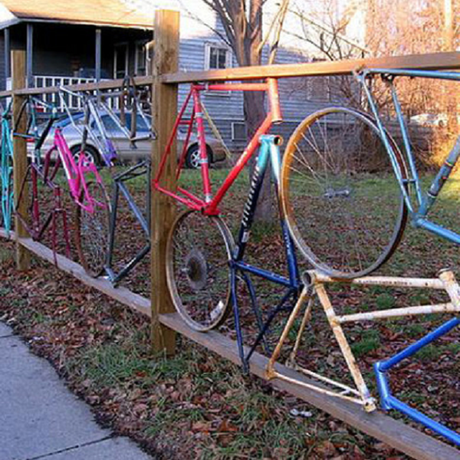 Bicycle Parts
If you go through a lot of bicycles for some reason maybe you should consider saving all the old parts and making this garden fence from them. Sur,e it won't stop leaves and rubbish blowing in, but it might add a sprinkle of color to the garden.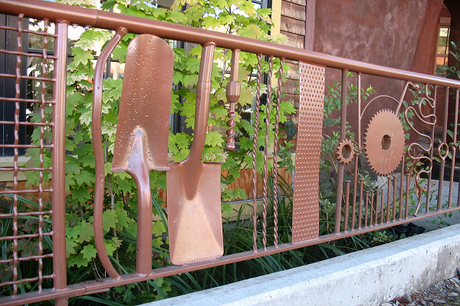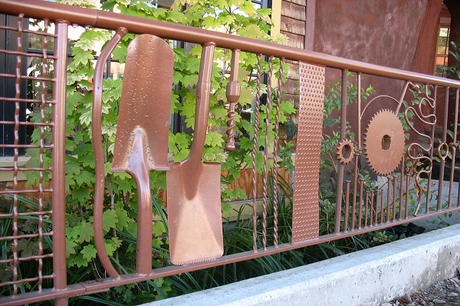 Metal Parts
From old garden tools to metal poles and bed frames, if you save all that loose scrap metal you might have enough like this person to make a rather unusual garden fence. It looks like an awful lot of work, but worth it for the final result.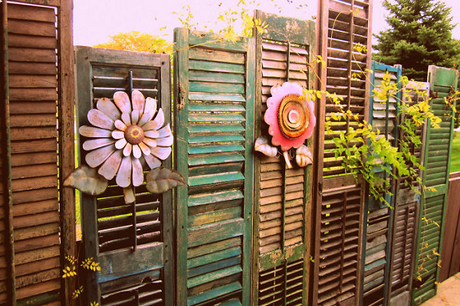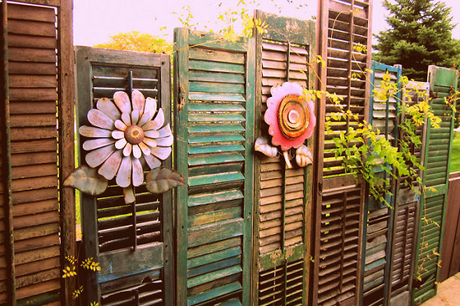 Window Shutters
These days windows don't have shutters, but if you do somehow manage to get hold of a whole load of them I think they do make a pretty good fence. At least it will keep the pets in and the litter out! (unlike many of the other fences on this list.)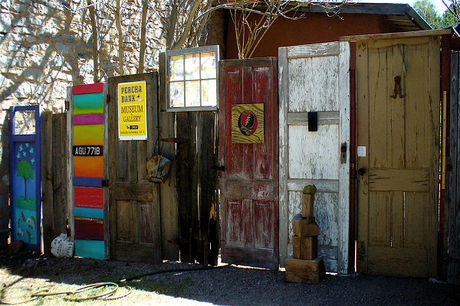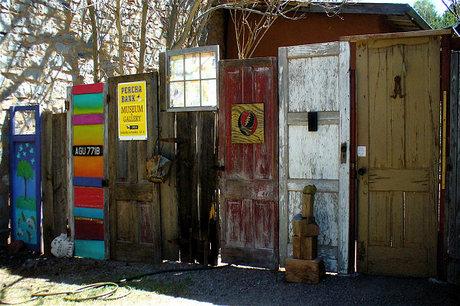 Old Doors
If you have a habit of hanging onto old doors from around the house you might want to make a fence from them. They are tall enough to make the garden private and strong enough to take a battering in bad weather.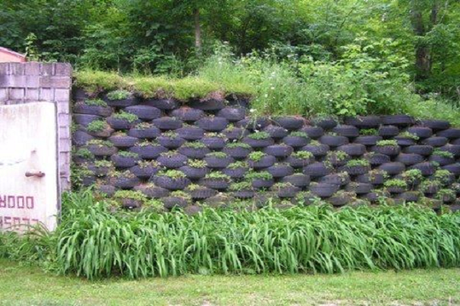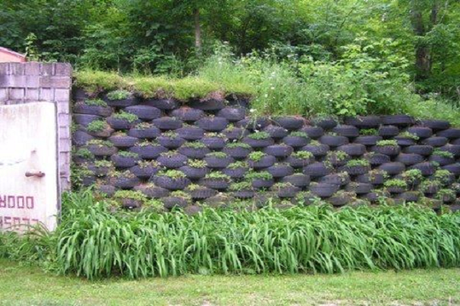 Rubber Tyres
While you will have to make sure they are safe to use in the garden I think they make a pretty good fence and you can use each tire as a planter to give it a planting wall look.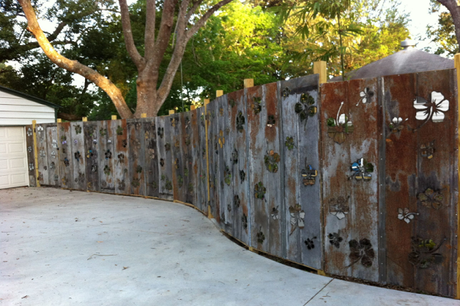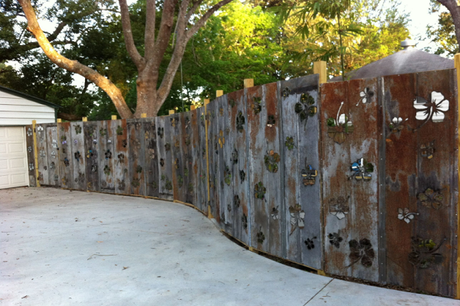 Tin Roofing
Even if you can't get hold of old tin roofing you might be able to get hold of some old sheets of steel. You don't have to cut the shapes out of it as this person did, but a few holes might be a good idea to stop it from blowing down.
theverybesttop10.com