From writer, photographer, and fashion editor Emmy Marucci comes an arrestingly candid volume of poetry and photographs exploring the universality of family nostalgia, grief and loss, fear, and enduring love.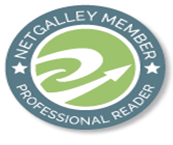 In Tell Me Another Story, Marucci examines those closest to her-her grandfather, nephew, and husband-as well as those she hardly knows-the women sitting at the next table in the diner; the roofer she meets on the train. Part 1: Me, is comprised of Emmy's own story-raw and personal -while Part 2: You tells the stories of others. With genuine curiosity and tenderness, Marucci asks of herself, her loved ones, and perfect strangers the child's perennial question: "Will you tell me a story?"
***
[you roll into the hospital room / I notice / you look more wrinkled than / last weekend GO ON AND GRIEVE]
***
(Andrews McMeel Publishing, 8 October 2019, 240 pages, ebook, ARC from @AndrewsMcMeel via # NetGalley and voluntarily reviewed)
***
***
I need to read more of this poet because I loved every word of every poem in this collection. I cannot think of a single fault or anything that doesn't work. The poems explore somewhat sad subjects that most people will have experienced at some point. I loved the poems about the poet's grandfather, celebrating his life and mourning his death the most. They were astonishing. The poems are raw, beautiful and intense at times. I also loved the beautiful photographs scattered throughout the collection.