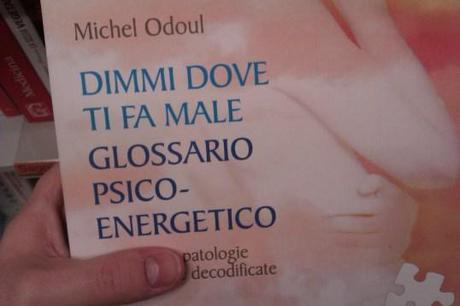 If there is a book you should have in your personal library, the one you see in the picture above, roughly translated to English in the title, should be high on your list for sure. It's a great source of information that can help you understand the connection between mind, body and soul and how our thoughts, beliefs and emotions not only shape the world around us, but also millions of cells in our bodies and therefore our overall health. This book by the French author and Shiatsu expertMichel Odoul is a psycho-energetic dictionary with short descriptions of many diseases and their possible causes. The author shares a lot of important information that can help you recognizeemotions that are effecting your health and then you can start asking yourself right questions and discovering the real source of your problem. That is how you will find the solution. Because when you know better, you do better.
And sometimes not knowing, or not being ready to accept that the very source of your diseases lies actually in you and your mind, is what hinders our healing process regardless of the medical treatments we take. No matter how far the modern medicine has come, it is very silly to think that sickness occurs just like that and that all you need to get well is some chemical cocktail. This how you can treat the symptoms, but not the root of the problem.
Now the tricky part. The book is available in its original French language and in Italian, Spanish and German, according to Amazon. But no English edition yet. There are probably other good books with a similar topic as this approach to healing is also very known in the traditional Chinese medicine.
However, if you need a short extract from the book about some specific problem you may have, you can write a comment below and I will translate the part that is of your interest, sum it it up and post it as a reply. For more information, if you can, please consult one of  Odoul's books.