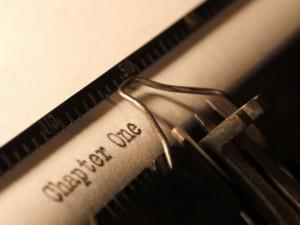 I'm excited about the teen fiction online writing course I'm offering next week.   I've wanted to offer online writing courses and webinars for a while, but time, lack of tech-know how, and my personal perfectionism has prevented me from doing so.
Last summer I offered THIS writing course in my home to four eager preteen writers and though the course wasn't "perfect," it was a hit! I broke down the writing principles I've been learning over the last seven years into language and portions they could grasp. Though it was an intense class and at times their eyes glazed over, the sounds of their little fingers tapping on the keyboard as they put to practice what I'd just taught them was beautiful!
I've been teaching a creative writing course to 3rd -5th graders for several years now, and recently scaled down the course I'm offering online next week for their grade level. The results were some amazing crafted stories despite their age!
Here's what one former student and up and coming author had to say:
"If you are thinking about publishing a book, she's amazing. If you just want to write a story, she's amazing. I highly recommend her classes." – Katherine, 11 yrs old
Though I am flattered by the compliment, the truly amazing ones are my students!
Teen Fiction Writing Course  1
March 19-23rd 
Who: Teens & Preteens, ages 11 and up
What: In this course, you will learn the:
 4 elements of a story
Common writing mistakes
Mechanics of good writing
How to:
Create dynamic characters
Structure your 3 Act novel
Hook your reader by the end of the first page
Craft a scene
Course also includes an evaluation and critique
of your story structure and opening hook.
When: March 19-23rd
 Where: Online YAHOO group by invitation only after registration
How: $65 through Paypal, must inquire through writerinterrupted(at)gmail(dot)com or fill out form with TEEN FICTION WRITING COURSE March 19-23 in subject line
Class size is limited to 6-8 students. If class size is full, you will be put on the waiting list for the next course.