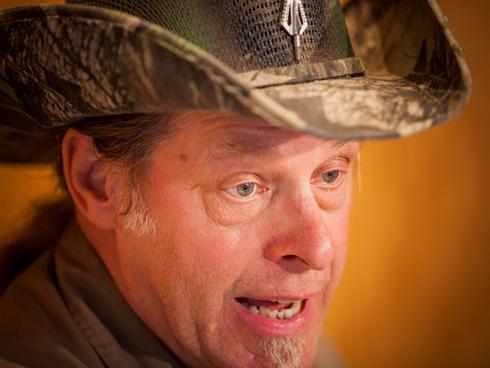 Ted Nugent is a musician and board member of the National Rifle Association. / Jack Kurtz, The Arizona Republic
Detroit Free Press
Ted Nugent for president? The Motor City Madman and gun enthusiast apparently is thinking about running.
A story for The Washington Post Magazine details Nugent's political activism and explains that the '70s-era rocker is indeed eyeing a White House bid. Arkansas former governor Mike Huckabee, who sought the Republican presidential nomination in 2008, says he'd help Nugent if he decided to run.
Nugent has already practiced his presidential campaign slogan. "Hi, I'm Ted Nugent, I have nine children from seven women, and I'm running for president," he told the Post's Steve Hendrix.
A presidential campaign may sound far-fetched, but there are people out there who would eat it up. Nugent for President memorabilia was all the rage at the recent National Rifle Association conference in Houston.