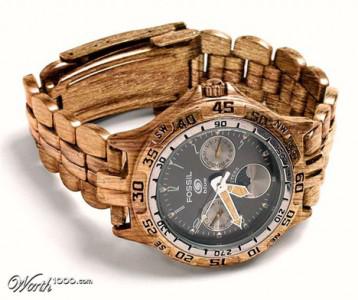 Technaro is a company founded by 
Jürgen Pfitzer et Helmut Nägele
and won, in 2010, The European invention Prize for the so called liquid wood technology.
What is it? This is a new way to use natural material like wood, linen and natural wax. This liquid mix can be injected just like plastic so the idea is to replace plastic.
The watch bracelet in the photo is a good example of this invention.