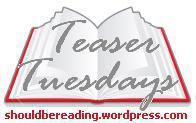 Teaser Tuesdays is a weekly bookish meme, hosted by MizB of Should Be Reading.
My teaser this week is from The Rosie Effect by Graeme Simsion which is the sequel to the fabulous The Rosie Project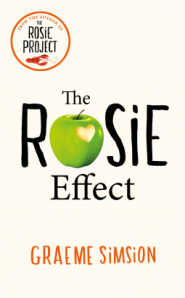 Blurb
With the Wife Project complete, Don settles into a new job and married life in New York. But it's not long before certain events are taken out of his control and it's time to embark on a new project . . .
As Don tries to get to grips with the requirements of starting a family, his unusual research style gets him into trouble. To make matters worse, Don has invited his closest friend to stay with them, but Gene is not exactly the best model for marital happiness. As Don's life with Rosie continues to be unpredictable, he needs to remember that emotional support is just as important as practical expertise. NetGalley
My Teaser
It was 9.27 p.m. when  I arrived home from Dave's. Rosie flung her arms around me and began crying.  I had learned that it was better not to attempt to interpret such behaviour at the time, or to seek clarification as to the specific emotion being expressed, even though such  information would have been useful in formulating a response.  Instead, I adopted the tactic recommended by Claudia and assumed the persona of Gregory Peck's character in The Big Country.
Please leave the link to your teaser in the comment box below.