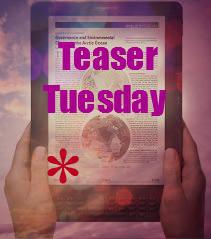 Teaser Tuesdays is a weekly bookish meme, hosted by MizB of Should Be Reading. Anyone can play along! Just do the following:
• Grab your current read
• Open to a random page
• Share two (2) "teaser" sentences from somewhere on that page
• BE CAREFUL NOT TO INCLUDE SPOILERS! (make sure that what you share doesn't give too much away! You don't want to ruin the book for others!)
• Share the title & author, too, so that other TT participants can add the book to their TBR Lists if they like your teasers!
My teaser this week is from Lay Me Down by Nicci Cloke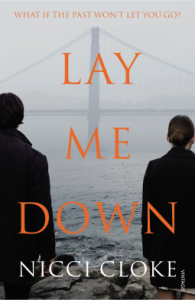 Blurb
What if the past won't let you go?
London: 31st December, midnight. For Elsa and Jack, a stolen kiss becomes a shot at real happiness. Eight months later, they board a plane to begin a new life in San Francisco, where Jack has found his dream job working on the Golden Gate Bridge.
But this is not your average boy-meets-girl love story, for Jack's new job comes with an extraordinary obligation. No one told him about the Jumpers – the men and women who try to leap from the bridge to their deaths every year. One in particular begins to haunt Jack, bringing back memories he thought safely buried. As he becomes more and more preoccupied, and Elsa, alone in a new city, becomes increasingly isolated, both retreat into their pasts, back down the paths that led them to that New Year's Eve. Amazon
My Teaser
There is a picture that exists that he will always remember. In years to come, he will trace the faces with a fingertip; a couple and their little boy, behind them a bridge. His father is saying something, the camera – operated by an aunt – flashing too soon, and they are laughing. His mother belly huge and taut, holds his hand as she laughs, looking down at his small, tanned face.
What do you think? Want to know more?
Please leave the link to your teasers in the comments box below.