EJ Scott, partner of True Blood's Deborah Ann Woll is planning a new auction which should be launched sometime soon. EJ tells us that what he is auction is going to be a great item, but he is teasing with us and won't tell us yet what it is. He will only provide this photo below, as a clue: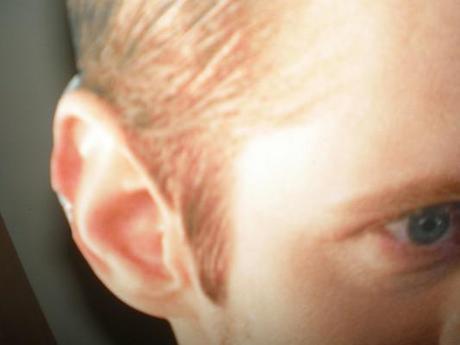 This was all he would tell us about the auction:
"Well I have been waiting a long time to be talking about this auction item that I'll be putting up pretty soon. I thought it would be fun to tease it a little. so attached is a picture of the tease. I think this just might be the greatest True Blood fan item EVER, so I'll be asking for a minimum four figures beginning bid when it goes up.
Thanks so much for your continued support and help guys!! :) "
So, we'll just have to wait to find out what the item is going to be. I think I know who that is, but what the item is, still escapes me. At any rate, all proceeds from the auction will, of course, go to  EJ's and Deborah's charity, the Choroideremia Research Foundation, so it's certainly worth bidding on.  Look for the auction coming soon!