Teacup human Caitlin Carmichael may only be 7 years old, but she already has been in over 15 tv and film productions. Her latest gig was on True Blood. She filmed her scenes a couple of weeks ago at the Biltmore Hotel in downtown Los Angeles, where she met Sookie, Bill and Eric.
For episode 10 there was a casting call for a little girl: 6 to 8 years old to play younger. This terrified and lost little girl who is covered with blood cries out for her mother. That must be her.
She will have to wait another 11 years before she is legally allowed to see her scenes. Maybe Anna gave her some advice about that… who knows?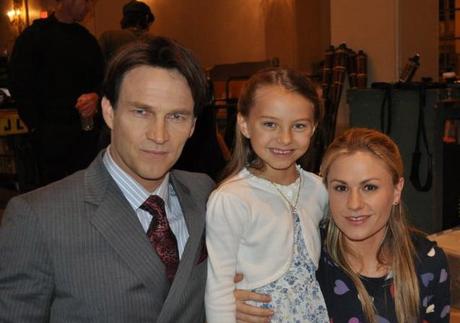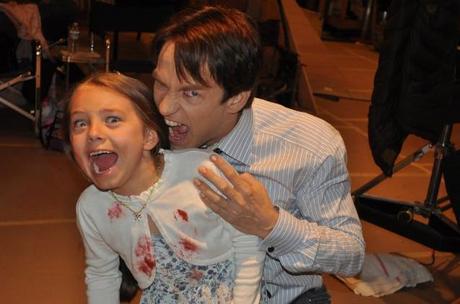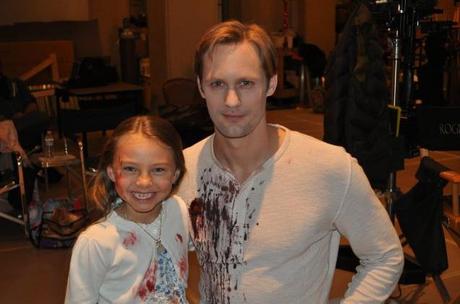 photo credit: IMDB.com