Taylor Swift Has Come Out Of Hiding To Pay Tribute To Russell Westbrook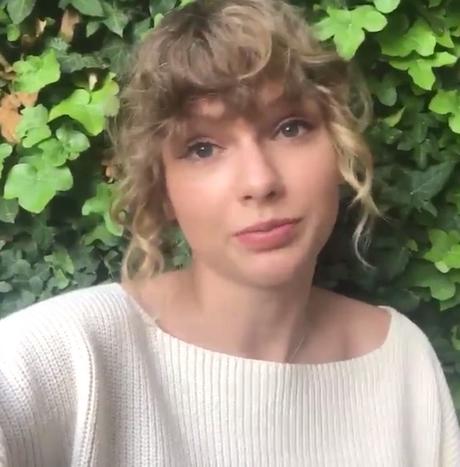 Taylor Swift has been on a popular girl hiatus for the past few months. Nobody has really heard from her or seen her in public, save for a few grainy pap shots of her boarding a private jet with her latest boyfriend, or her extracting petty revenge on Katy Perry by releasing her entire catalogue on streaming services. Every evil deed requires a kind one to balance everything out, and she recently did a nice one for Oklahoma City Thunder point guard Russell Westbrook.
While looking like Sandra Bullock auditioning for a Mia Farrow biopic, Taylor filmed a short video in front of a hedge to congratulate Russell on being named the NBA's 2016-17 MVP. Taylor jokes that she taught Russell how to play basketball and that he was the inspiration for Shake it Off before admitting they have never even met each other.
.@taylorswift13 sings Russell's praises! #0urMVP pic.twitter.com/5HgKeVrMsi

— OKC THUNDER (@okcthunder) June 27, 2017
According to Billboard, Russell is a bit of a Taylor fan. So that makes at least one person who probably wasn't cringing over Taylor's attempt at comedy.
BAD BLOOD!!!! @taylorswift .. Banger!!!!!

A post shared by Russell Westbrook (@russwest44) on May 22, 2015 at 3:06pm PDT
That video accomplished two things. One, she got some much-needed attention by surprising one of her fans (very on brand for her). Two, she introduced herself to new wallets…I mean, a new audience. Congrats, Taylor!
Pic: Twitter
Source: Taylor Swift Has Come Out Of Hiding To Pay Tribute To Russell Westbrook
2 total views, 2 views today