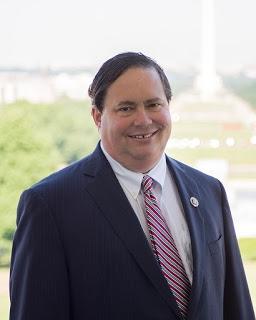 Republicans have been howling for Democratic Rep. John Conyers to resign from Congress after it was found that he had settled a sexual harassment suit with an accuser. It now looks like the congressman will not run for re-election in 2018 (and has said he would give up his position on the House Judiciary Committee).
I am left to wonder if those same Republicans will be just as vociferous in calling for the resignation of one of their own. Republican Rep. Blake Farenthold (U.S. House District 27 in Texas) has been reported to have also settled a claim of sexual harassment against himself. He was accused of the harassment by a member of his own staff, who was paid $84,000 to settle the lawsuit.
And guess who paid that $84.000? It wasn't Farenthold. It was the American taxpayers! Here is how his transgression is described in Politico:


Rep. Blake Farenthold used taxpayer money to settle a sexual harassment claim brought by his former spokesman.




Lauren Greene, the Texas Republican's former communications director, sued her boss in December 2014 over allegations of gender discrimination, sexual harassment and creating a hostile work environment.




Greene claimed in the lawsuit that another Farenthold aide told her the lawmaker had "sexual fantasies" and "wet dreams" about Greene. She also claimed that Farenthold "regularly drank to excess" and told her in February 2014 that he was "estranged from his wife and had not had sex with her in years."




When she complained about comments Farenthold and a male staffer made to her, Greene said the congressman improperly fired her. She filed a lawsuit in U.S. District Court in the District of Columbia, but the case was later dropped after both parties reached a private settlement.




Greene had worked for Farenthold for 18 months. According to Greene's complaint in court, Farenthold and his top aide, Bob Haueter, sexually harassed her. . . .




"Farenthold regularly drank to excess, and because of his tendency to flirt, the staffers who accompanied him to Capitol Hill functions would joke that they had to be on 'red head patrol to keep him out of trouble,'" Greene's complaint alleged. "On one occasion, prior to February 2014, during a staff meeting at which [Greene] was in attendance, Farenthold disclosed that a female lobbyist had propositioned him for a 'threesome.'"




The complaint added: "On June 10, 2014, in response to Haueter's complaint about [Greene's] shirt … which Haueter claimed was transparent and showed [Greene's] nipples, Farenthold told [another woman staffer] that [Greene] could show her nipples whenever she wanted to," Greene's complaint asserted.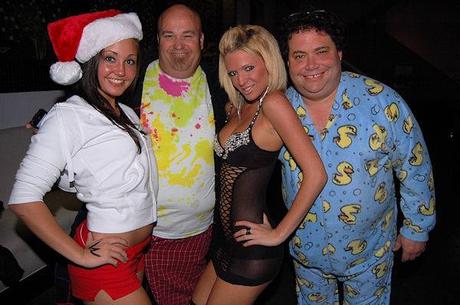 (Farenthold, on the right, at a "pajama party" a few years ago.)