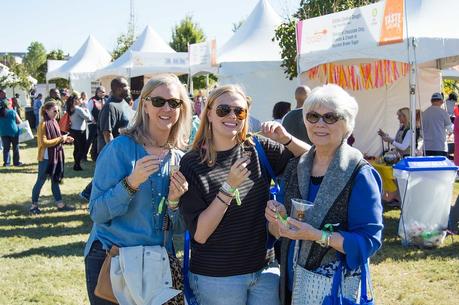 Hold onto your forks folks, because this is going to be some tasty news that is jam packed with a ton of great information! If you live on 30A or visit 30A then you know we are connected to Atlanta, and all that it has to offer!
Taste of Atlanta, the city's award-winning food, craft beer, wine and spirits festival showcasing the local restaurant scene, announces this year's festival programming and restaurant lineup.
Taking place over three days from Friday, October 18 through Sunday, October 20, 2019 at Historic Fourth Ward Park, the 18th annual festival will feature more than 100 restaurants throughout the weekend. Plus, there will be a Friday Opening Night Party, on-stage cooking demos, cooking classes and new this year, Food Districts, a more expansive VIP Tasting Experience and a Saturday night concert from one of Atlanta's favorite local bands, Yacht Rock Revue!
Featuring Over 100 Local Restaurants, Cooking Demos & Classes from Chefs Including Jonathan Waxman of Brezza Cucina & Chef Todd Richards of Chicken + Beer, Saturday Night Concert from Yacht Rock Revue & More 
October 18, 19 & 20, 2019 at Historic Fourth Ward Park 
Tickets Available Here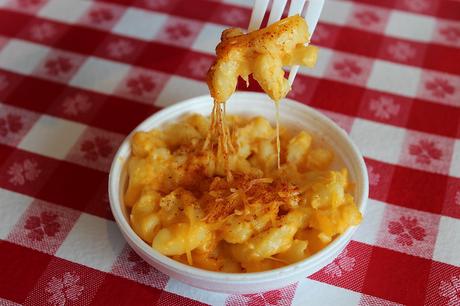 Opening Night Party (October 18):

Kicking off on Friday with the Opening Night Party hosted by Chef-Owner Nick Leahy of AIX and Tin Tin, the evening will showcase a roster of well-regarded local chefs who focus on sourcing ingredients locally and cooking seasonally. From 7:30-11pm, participating restaurants, including Tiny Lou's, Bellina Alimentari, KR Steakbar, Table & Main, Mission + Market and dozens more, will serve tastings alongside wine, beer, cocktails and live music from Moontower. A portion of the evening's proceeds will support Georgia Grown's restaurant partnership program. 

Main Tasting Events (October 19 & 20)

: Bringing together chefs from neighborhoods across Atlanta and representing dozens of cuisines, Taste of

Atlanta will serve as a destination to try bites from over 100 restaurants all in one place. General Admission featured restaurants include Barcelona Wine Bar, Joella's Hot Chicken, Hawkers Asian Street Fare, Poke Burri, Sweet Spot and more. Among the restaurants in VIP Tasting Experience – an exclusive area of the festival offering all-inclusive tastings and pours from craft beer, wine and cocktail makers – are 9 Mile Station, Golden Eagle, STK, Casi Cielo and 5Church. Plus, this year's Best Bartender Competition, presented by Bulleit Bourbon, culminates at the festival with finalists sampling their creations in VIP Tasting Experience as well as presenting alongside chefs leading cooking demos and classes.
Food Districts (October 19 & 20): This year's festival will feature categorized Food Districts that include…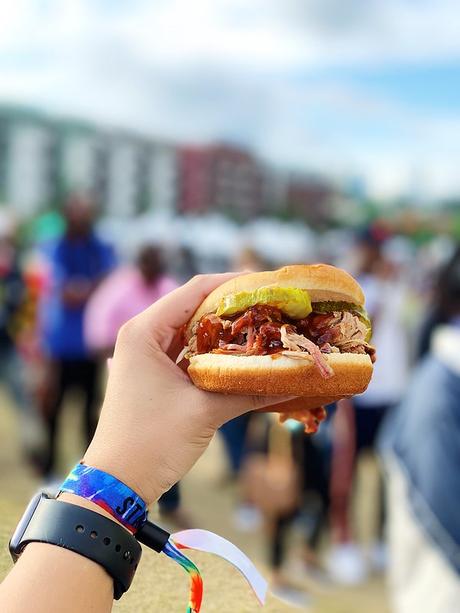 ○ Buford Highway – Offering the international cuisines of Atlanta's most diverse culinary corridor, this Food District presented by WeLoveBuhi will feature bites and sips from Northern China Eatery, Yi Fang Taiwan Fruit Tea and more. 
○ Tailgating – Guests can check out game day bites from restaurants such as City BBQ, Shake Shack, Taco Mac and Three Dollar Café while watching the football games of the day! Plus, the Atlanta Falcons and 92.9 The Game will be there adding to the game day spirit. 
○ Hartsfield-Jackson Lounge – Attendees can swing by the lounge to get a taste of what the busiest airport in the world has to offer! Chicken + Beer, TGI Fridays, Atlanta Chophouse & Brewery and others will be serving tastes. 
○ Brunch All Day – Festivalgoers can enjoy brunch all day, every day at Taste of Atlanta. Restaurants, including Waffle House, The Little Farmhouse Cafe and Simon's Restaurant, will be dishing up the city's best brunch dishes at this Food District presented by The Extreme Bean. 
Chef Demos (October 19 & 20)

: Attendees will also get an inside view into the Atlanta culinary world at Chef's Table and Home Plate Stages, where chefs will demonstrate how to prepare mouthwatering dishes and provide tastings of their creations.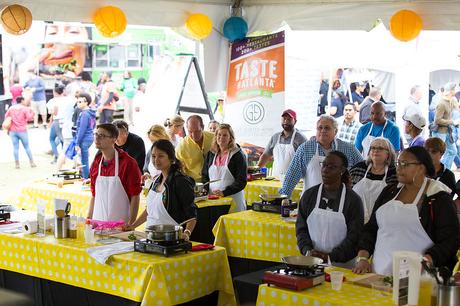 ○ All Things Fall with Brezza Cucina's Culinary Legend Jonathan Waxman & Executive Chef Andrew Cacioppo – The duo is teaming up at Taste of Atlanta to teach attendees all about cooking fall recipes with local and seasonal ingredients, including a Roasted Fall Salad with Maple Vinaigrette, Lamb Chops and a Warm Shrimp Salad. Plus, they'll be serving a seasonal cocktail to pair. 
○ Somms and Sous – While head chefs tend to receive the glory, the behind-the-scenes heroes who help keep kitchens running are the sous chefs. Taste of Atlanta is putting some of the city's best sous chefs front and center as they demo how to prepare bites that are paired with wines selected by their restaurants' sommeliers. Not only will attendees learn how to cook, they'll get the chance to explore pairings with wines of Germany and Bordeaux. 
○ Burger Brawl with Budweiser – There's no doubt that restaurants all across Atlanta dish up tasty burgers, but who will receive the top honor at Taste of Atlanta? Guests are invited to watch as burger joints duke it out for 'Best Burger.' 
Cooking Classes (October 19 & 20)

: Sponsored by The Cook's Warehouse, Garnish & Gather, Hammer Stahl and Sprouts Farmers Market, The Kitchen Workshop offers hands-on cooking classes led by Atlanta chefs, where cooks can learn to cook at individual stations. All classes are first-come, first-served and free to join with a Taste of Atlanta ticket. Please see here for the full list of classes.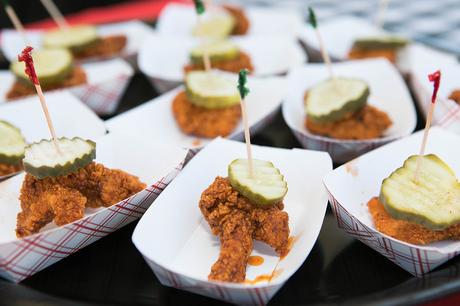 ○ It's All in the Cookware! – Festivalgoers can join Mary Moore, Founder and CEO of The Cook's Warehouse, and Bobby Griggs of Hammer Stahl in the kitchen as they prepare Wild Mushroom & Marsala Chicken with Angel Hair Pasta. Participants will learn how to make the classic Italian-American dish using the cookware brand's latest products. 
○ South Meets East – The brilliant chefs of Northern China Eatery will teach participants how to make Dan Dan Noodles with a peanut sauce made from Georgia Peanuts. Plus, Don Koehler from Georgia Peanut Commission will be on hand to talk shop about Georgia Peanuts in this awesome mash-up of South meets East. 
○ Rue Po' Boy – Chef Darrell Johnson, founder of creole and cajun bistro food truck NOLA Creations and winner of Food Network's 'The Great Food Truck Race,' will take center stage with his famed Shrimp Po' Boy. Attendees will learn how to prepare the fan favorite firsthand during this workshop. 
○ Dinner at Home with Garnish & Gather – Atlanta's local meal kit company Garnish & Gather invites Taste of Atlanta attendees to join them in cooking a farm-to-table recipe highlighting seasonal ingredients. 
Georgia Grown Pavilion (October 19 & 20):

Chefs, restaurateurs and food producers will welcome attendees to learn about Georgia Grown products and ingredients through food conversations, mini culinary demos and of course, recipe tastings. Programs include Cathy Conway of Avalon Catering demoing a recipe with Decimal Place Goat Cheese; Ellijay Mushrooms showcasing their passion for growing shiitake mushrooms; Chef Jennifer Booker highlighting local apples and honey; Author Rebecca Lang talking pecans and more.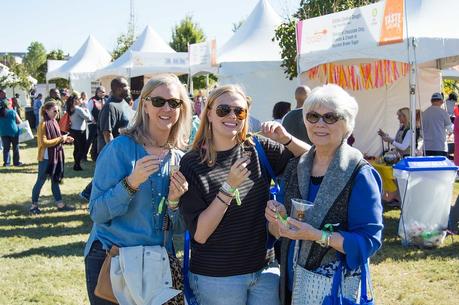 Saturday Night Concert with Yacht Rock Revue (October 19):

Taste of Atlanta will continue into the evening on Saturday, October 19 with a concert from one of Atlanta's favorite local bands, Yacht Rock Revue. The famed seven-man band will be crooning classic hits and Halloween tunes. Plus, local food trucks, such as Che Butter Jones, YoJay's Yogurt Treats and Zubi's Taco Kitchen, will be selling bites for purchase alongside drinks from beverage tents throughout the concert. Gates open at 7pm, and tickets can be purchased here. 
Tickets to Taste of Atlanta can be purchased here. Prior to the festival, ticket holders will receive wristbands equipped with radio-frequency identification (RFID) technology, making Taste of Atlanta a cashless festival. The wristbands are pre-loaded with Taste Points which can be used for drink and merchandise purchases as well as food tastings, ranging from one to three points each. Wristbands track tastes sampled and provide attendees with a post-event tasting list, giving all ticket holders a customized roundup of restaurant recommendations for future dining out. 
About Taste of Atlanta Celebrating its 18th year in 2019, Taste of Atlanta is the city's award-winning food and drink festival showcasing the local restaurant scene and attracting food lovers from the region and beyond to Historic Fourth Ward Park on October 18, 19 and 20. Oprah Magazine named Taste of Atlanta as the "Top Food Festival Worth the Trip," and Taste of Atlanta has won Creative Loafing's "Best Food Festival or Event" for six years running. This year's sponsors include Garnish & Gather, The Cook's Warehouse, Sprouts, Georgia Peanut Commission and more. For more information, please visit www.TasteofAtlanta.com and follow Taste of Atlanta on Facebook (Taste of Atlanta), Twitter (@tasteofatlanta) and Instagram (@tasteofatlanta).